About FlipScience
In the Philippines, the love for science – for knowledge – is in a dire state.
People nowadays seem ready to dismiss scientific pursuits as merely "secondary" concerns in the face of societal problems (that said pursuits can actually solve). Smart-shaming has become prevalent on social media, and there's an apparent wave of anti-intelligent, anti-science behavior that's observable not just here, but all over the world.
We decided to do something about it. Thus, FlipScience was born.
FlipScience is a Filipino-owned, science-centric online news and features portal established specifically with the Pinoy audience in mind. Our mission is threefold:
(1)    to help curb the spread of misinformation and "alternative facts" through witty, well-written, engaging, and carefully researched science articles;
(2)    to inspire a new generation of science practitioners to combat the "brain drain" that currently plagues the country; and
(3)    to provide a platform for seasoned and aspiring writers alike to pursue science journalism, thereby helping to transform science journalism in the Philippines into a viable career track.
It is our hope that FlipScience's existence could someday inspire even just one student to take up a science-related course and become one of the 19,000 science practitioners that this country currently needs, or even just one writer to pursue the painfully underdeveloped field of science journalism in the Philippines.
More than just becoming a platform for world-class science reporting for Filipino audiences, FlipScience aims to become an institution that can truly make a tangible, long-term difference in Philippine society.
Meet the Team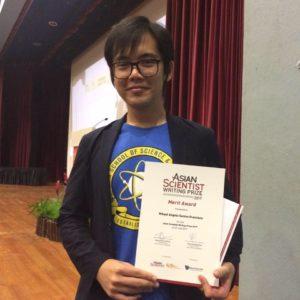 Mikael Angelo Francisco
Co-Founder/Science-Nut-in-Chief
Bitten by the science writing bug, Mikael has years of experience as both writer and editor under his belt, as well as awards from Asian Scientist and the University of the Philippines. As the editor-in-chief of FlipScience, Mikael has sworn to help make science more fun and interesting for geeky readers and casual audiences alike.

Hana Abello
Co-Founder/Marketing Whiz
The unsung hero of FlipScience, Hana takes care of most of the behind-the-scenes stuff – from social media management, to most of the creative design work, to making sure that the site's features function properly (and that the ridiculously forgetful editor-in-chief doesn't get himself locked out of the site for the nth time).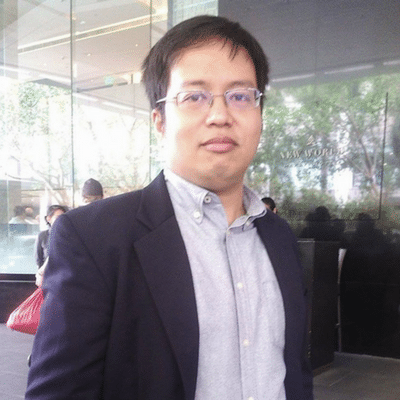 Timothy James Dimacali
Editorial Consultant
An internationally published science journalist and science fictionist, Timothy James Dimacali is the former editor of GMA News Online's Science and Technology section. He's currently busy pursuing his MS degree at the Massachusetts Institute of Technology, but still finds time to share his invaluable experience and guidance with the FlipScience crew.

Tomas Pedrosa
Science Scribe
A graduate of Information Design, a versatile writer, and an avid gamer, Tomas prides himself in his willingness to gain new experiences and perspectives, and to apply what he learns in his other pursuits. Curiosity, interest, and obsession—these are the mile markers that keep him going down his road.

Faye de Jesus
Science Scribe
Faye is a freelance writer and communications specialist with extensive experience in corporate messaging and branding, PR, media and stakeholder relations. She volunteers for education- and learning-centered projects and likes sharing her love for books, reading, and learning with children.

Louie Gerodiaz
Coding Champion
Louie is the web development wizard who worked with (wow, that's a lot of Ws) the founders in building the FlipScience website from scratch. (If you have a project in mind that you'd like him to complete for you, you can reach out to him by sending him an email at louiegerodiaz@gmail.com).