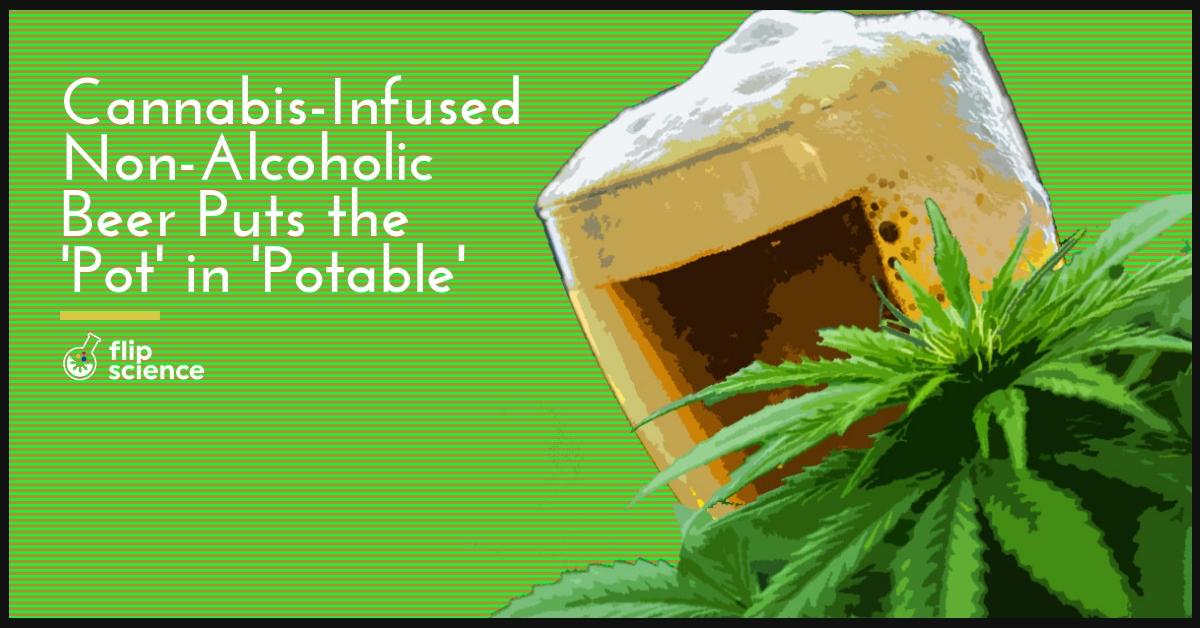 •Unlike alcohol, cannabis is not water-soluble, meaning it takes the body longer to metabolize it and feel its effects.
•Creating cannabis-infused drinks is tricky due to the need to control the onset time and duration of the resulting "high."
•A number of companies are now exploring different approaches to brewing cannabis beer.
---
Medical marijuana may soon become legal in the Philippines, as legislators at the House of Representatives recently approved on third and final reading HB 6517. The bill, also known as the "Act Providing Compassionate and Right of Access to Medical Cannabis and Expanding Research into its Medicinal Properties and for Other Purposes," will allow patients with severe illnesses to use medicinal cannabis for medical purposes.
Meanwhile, in places such as Canada, Uruguay, and select territories in the United States, marijuana for fun is perfectly legal. The biggest difference between recreational and medicinal cannabis is that the latter has a higher amount of cannabidiol (CBD). This simply means that medicinal cannabis doesn't give you the "high" that the recreational variety does.
Recent estimates project that by 2022, the recreational cannabis industry will be worth around USD 600 million. Thus, it's no surprise that some companies want to capture the recreational cannabis market in areas where they are legally allowed to do so.
One of the avenues companies are exploring in developing recreational cannabis products is creating consumer-friendly cannabis drinks, like beer. After all, "high and happy hour" certainly sounds like a winner of an idea, doesn't it?
Unfortunately, it's not that simple to pull off.
Pot-in-a-mug?
That buzz we get from drinking beer and other alcoholic beverages is a result of alcohol entering our bloodstreams. From that point, alcohol travels to the different parts of our bodies, all the way up to our brains. That's when we start becoming intoxicated (or, for people in constant denial, "just tipsy"). This process happens fairly quickly (and even quicker as we drink more) because alcohol is water-soluble.
Cannabis, on the other hand, is not. Science says that it takes a longer time for marijuana's effects to start kicking in, especially when in edible or beverage form. And because they aren't metabolized as quickly, the risk of overconsumption–and subsquently becoming "far higher than [you] wanted to be," as BloombergQuint put it–is rather high. (Sadly, this writer was unable to personally test these concepts, for obvious reasons.)
The challenge is actually twofold. Ideally, cannabis beverages should provide a sustainable, moderate high at a fairly quicker and consistent rate. On top of that, though, the effect should wear off after a reasonable amount of time.
Thus, manufacturers are forced to try different approaches in order to get around this limitation. One of these companies is Two Roots Brewing, which recently revealed that its "cannabis-infused, non-alcoholic, craft cannabier," reportedly the first of its kind in the world, will be hitting Califronia pubs soon. According to the Nevada-based brewing company, their "cannabier" can get you high in as fast as 10 minutes. They also claimed that the effect wears off after an hour and a half.
To accomplish this, Two Roots Brewing used a process called nano-emulsification. In a nutshell, nano-emulsification uses a blending agent (an emulsifier) to improve how cannabis molecules mix with water. This hastens the process of cannabis' absorption into the bloodstream.
Canned cannabier. (Image: Pexels)
A pot-pour-ri of techniques
Meanwhile, other companies are exploring different approaches.
At Trait Biosciences, they're testing a process patterned around glycosylation. It uses glucose molecules to bind the cannabis molecules to the water, preventing it from separating (picture oil and water). They're also looking at using water-soluble proteins as binding agents instead of glucose.
Canadian company Province Brands, on the other hand, is employing a more direct approach: It's using cannabis stalks, stems, and roots for brewing beer.
"With the know-how that these companies have already in creating all kinds of beverages, I honestly have little doubt that these kind of products will be upon us and the onset effect will be resolved by the end of this year," according to Spiros Malandrakis, Euromonitor International's head of alcoholic drinks.
If you're in the Philippines, though, it'll probably be a long time before these drinks are just a stoner's, er, stone's throw away from you.
---
References
http://www.responsibledrinking.org/what-happens-when-you-drink/how-you-drink-matters/
https://www.bloombergquint.com/technology/scientists-are-racing-to-make-pot-like-booze-so-you-can-drink-it#gs.FaBJvEov
https://www.iflscience.com/health-and-medicine/company-launches-worlds-first-nonalcoholic-cannabisinfused-beer/
https://www.rappler.com/nation/222208-house-3rd-reading-bill-medical-marijuana

Bitten by the science writing bug, Mikael has years of writing and editorial experience under his belt. As the editor-in-chief of FlipScience, Mikael has sworn to help make science more fun and interesting for geeky readers and casual audiences alike.