•House Bill 6517 (the Philippine Compassionate Medical Cannabis Act) has been approved on third and final reading.
•Upon its enactment, the government will control research and distribution of medical cannabis in the Philippines.
•However, arguments both for and against this bill have been presented by various concerned groups.
---
"I'm for it being used in a medical use (sic), but not so for recreational use."
Who could forget this short yet powerful answer from Catriona Gray at the Miss Universe 2018 pageant?
More than just helping her win the crown, though, Gray's answer reflects the ongoing discourse on the legalization of marijuana (Cannabis sativa) in the country.
Joint approval?
The House of Representatives approved House Bill 6517, or the Philippine Compassionate Medical Cannabis Act, on its final reading on January 29, 2019.
The bill aims to "legalize and regulate the medical use of cannabis," with the overall goal of making it more accessible for Filipinos. 
Once the bill gets enacted, the government will establish Medical Cannabis Compassionate Centers (MCCC), as well as a Medical Cannabis Research and Safety Compliance Facility (MCRSCF) for research and testing. These new institutions will safeguard the distribution and research of medical cannabis in the country.
HB 6571 also specified the qualifications for medical cannabis patients, physicians, and caregivers. In addition, for aspiring medical practitioners, topics on medical cannabis will be included in universities' course curricula.
For these to happen, the bill envisions a collaboration between the Department of Health, Food and Drug Administration, Philippine Drug Enforcement Agency, and other institutions.
Let the debates begin
Unsurprisingly, people were anything but unified on the topic.
Non-government organizations, some senators, and even the president himself support the legislation. However, several medical groups oppose the proposal, citing its potential danger to the lives of Filipino citizens. Additionally, Senator Grace Poe said that marijuana is prone to abuse.  
Meanwhile, the University of the Philippines (UP) Manila provided other arguments against the legalization.
First, while there is insufficient evidence on marijuana's ability to treat diseases, its harmful effects have been documented. Marijuana use may come with short-term effects such as drowsiness and anxiety. In the long run, it may increase the risk of respiratory diseases, memory loss, and dependence.
Still, UP Manila recognizes studies that show medical marijuana's positive effects on epilepsy, multiple sclerosis, and chronic pain in adults. The institution stated, however, that "the current evidence is still insufficient to fulfill drug regulatory approval requirements."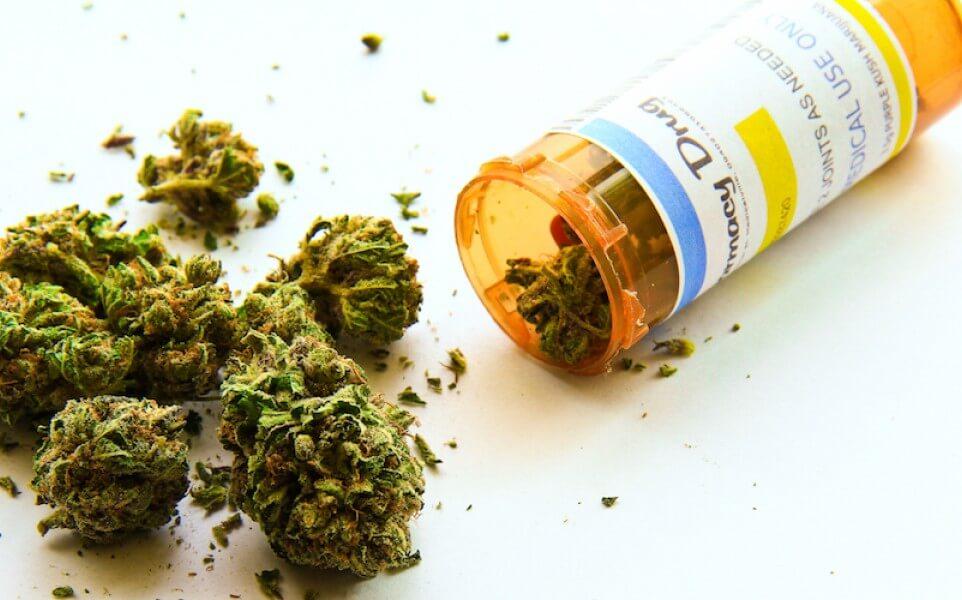 Medical cannabis. (Image: Civilized/Genetic Literacy Project)
Additionally, RA 9165 or the Comprehensive Dangerous Drugs Act of 2002 already permits medical marijuana use under certain conditions.
Senator Vicente Sotto III, the principal author of the law, said that qualified patients may already get a special permit from the Food and Drugs Authority to access unregistered drugs. "Ano ile-legalize mo? Eh legal," asked the senator.
Medical marijuana implementation
Lastly, studies have shown that legalization in other countries resulted in higher rates of dependence.
One survey study in the US showed that "residents of states with medical marijuana laws had higher odds of marijuana use and marijuana abuse/dependence." However, the association between these variables still requires further research.
Prof. Miguel Enrico Ayson, a political science professor from UP Los Baños, expressed his concern over its implementation.
"The event that marijuana will be diverted and used for recreational purposes is plausible due to the persistent weaknesses in policy implementation in the Philippines," he said.
Prof. Ayson suggested that further studies and dialogue to assess both benefits and risks may make a compromise possible.
He also saw that the policy may be used by politicians to increase their political leverage. In the case of the Philippines, it wouldn't be entirely surprising if this were to happen.
As it is, we can expect the debates to continue. And that's a good thing, as it's proof that we are actually taking this matter seriously.
Now, what would you answer if Steve Harvey asked you the same question?–MF
---
Cover Photo: Sageelyse/iStock
References
https://www.upm.edu.ph/sites/default/files/UPM%20Statement%20on%20Cannabis%20Legalization–Infog%2C%20Engl%2C%20Fil%20posters%20%28final%29.pdf
https://www.sciencedirect.com/science/article/pii/S0376871611002742
https://www.lawphil.net/statutes/repacts/ra2002/ra_9165_2002.html
https://www.rappler.com/nation/222208-house-3rd-reading-bill-medical-marijuana
http://cnnphilippines.com/news/2018/12/18/duterte-medical-marijuana-bill-sign-palace.html
https://news.abs-cbn.com/news/12/04/18/senators-open-to-legalizing-medical-marijuana
https://www.rappler.com/nation/95915-legalizing-medical-marijuana-listen-patients
https://www.rappler.com/nation/72172-ph-doctors-medical-marijuana-bill
http://congress.gov.ph/legisdocs/first_17/CR00402.pdf
https://www.drugabuse.gov/publications/drugfacts/marijuana
https://www.philstar.com/headlines/2018/12/18/1878036/fact-check-medical-marijuana-already-allowed-philippines
https://www.learnaboutmarijuana.org/factsheets/whatiscannabis.htm

Author:
Cesar Ilao III
Cesar III is currently a BS Development Communication student from the University of the Philippines Los Baños. As a science communicator, he is passionate about sharing science to all Filipinos.