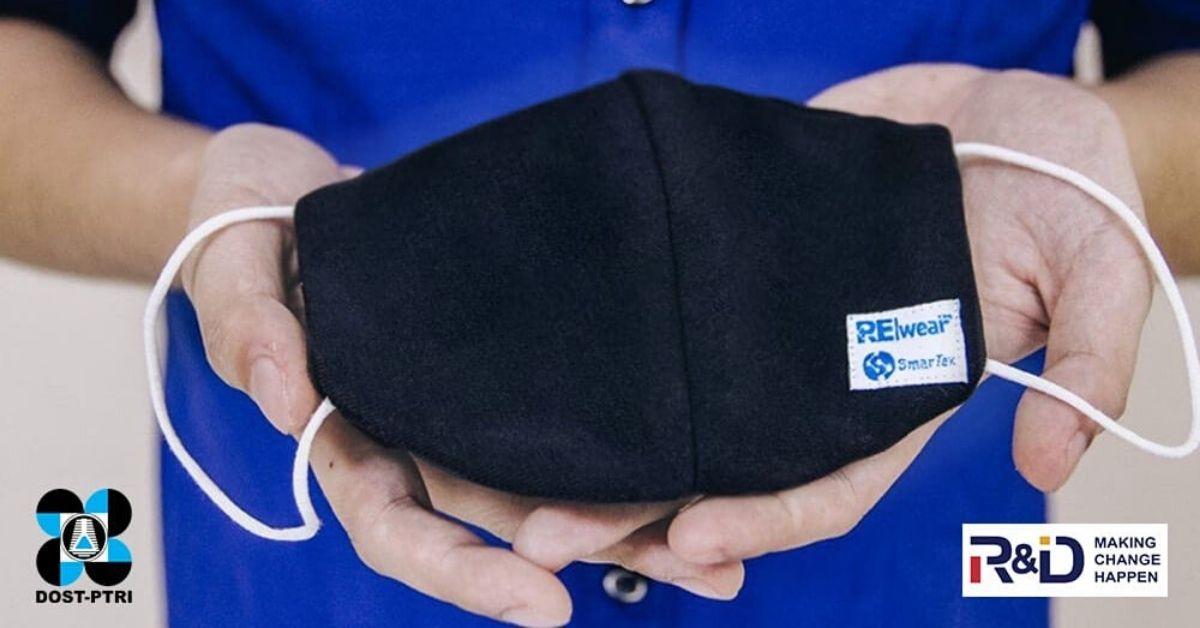 DOST-PTRI
---
According to experts, social distancing isn't enough to curb the spread of COVID-19. According to science-based advice from both the World Health Organization (WHO) and the Centers for Disease Control (CDC), face masks can and should be used by the general public as part of prevention and control measures during this pandemic. However, not all face masks are equally effective. Manufacturers of face masks must adhere to certain guidelines to ensure that they can offer ample breathability and protection for users.
Developed by the DOST's Philippine Textile Research Institute (DOST–PTRI), the REwear (Re-useable, Washable, Re-wearable) Face Masks are cloth masks originally created for frontliners and essential staff. And based on WHO's recently updated recommendations, the REwear masks are indeed useful, whether in health care settings or in the general community.
Mask guidelines for the masses
WHO's June 5, 2020 update of its document "Advice on the use of masks in the context of COVID-19: Interim guidance" (originally published on April 6, 2020) contains the following information: a) latest facts on transmission from symptomatic, pre-symptomatic, and asymptomatic infected people; b) new recommendations for health workers in geographical areas with community transmission of COVID-19; c) revised directions and practical advice for decision-makers about the use of medical and non-medical masks by the general public via a risk-based approach; and d) new guidelines on non-medical mask features and characteristics.
The non-medical mask manufacturing parameters in the document include material type, breathability, number of layers, combinations of materials used, mask shape, and coating. Fortunately, the REwear face masks conform to each of these guidelines. (See the table below for more information.)
Each REwear mask has four (4) layers of cotton-rich fabrics. The innermost layer is absorbent (hydrophilic), while the middle layer consists of two pieces of fabric for additional filtration capability. Meanwhile, the outermost layer is water-repellent (hydrophobic), preventing absorption of liquid droplets that may contain microbes and viruses. It's also infused with DOST-PTRI's textile treatment technology, which renders a fabric resistant to a liquid without affecting breathability.
It's important to remember, though, that a mask isn't enough to protect an individual from COVID-19 on its own. The public must continue to stick to recommended health and hygiene practices, including proper handwashing, physical distancing, and other infection prevention and control (IPC) measures.
DOST-PTRI is offering the REwear Face Mask technology to textile producers and suppliers interested in bringing it to the market. These parties may send their inquiries to the agency at tips.ptri@gmail.com.
---
References
Official press release from DOST-PTRI
Bitten by the science writing bug, Mikael has years of writing and editorial experience under his belt. As the editor-in-chief of FlipScience, Mikael has sworn to help make science more fun and interesting for geeky readers and casual audiences alike.