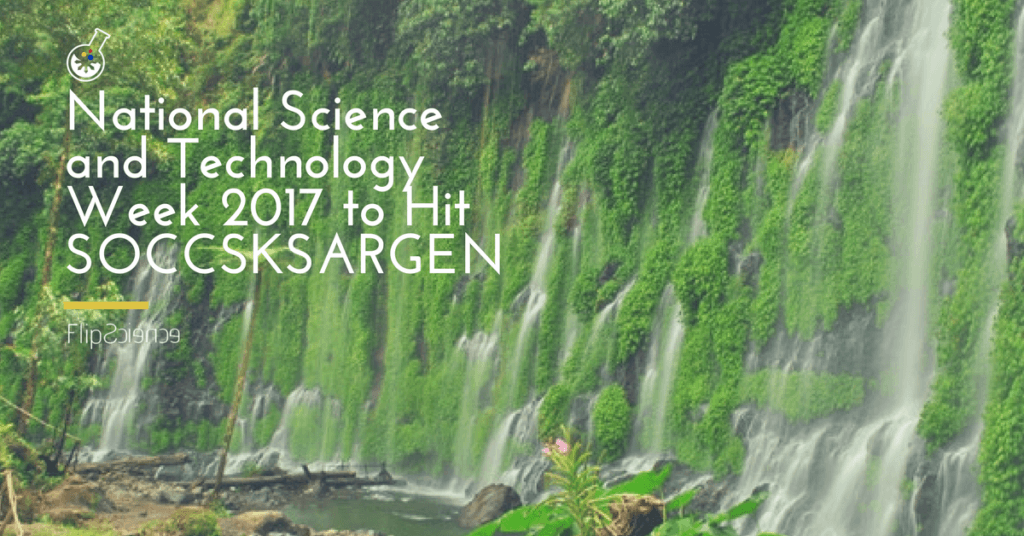 October is shaping up to be a big month for science in General Santos City. Aside from preparing for the Hybrid Electric Road Train's trial run, the bustling SOCCSKSARGEN (South Cotabato, Cotabato City, North Cotabato, Sultan Kudarat, Sarangani and General Santos City) region will be celebrating National Science and Technology Week (NSTW).
The Department of Science and Technology Regional Office XII will bring the NSTW to GenSan's KCC Convention Center on October 17 to 19, 2017.
SOCCSKSARGEN for science
This year's NSTW theme is "Science for the People." The event itself will showcase milestones and breakthroughs in key areas of science, technology, and innovation. Among the issues it will tackle are employment generation, improved livelihood, and safer and healthier communities.
DOST Regional Director Dr. Zenaida Hadji Raof Laidan is inviting everyone to join in the upcoming NSTW festivities in GenSan, as there will be quite a few activities to excite science enthusiasts out there.
"A venue for partners from government and private sector to strengthen the socio-economic activity in the region, the NSTW regional celebration will further boost and capitalize the indigenous talents of our technopreneurs, expand opportunities for our science communities, and invigorate our region's research and development."
In addition, the activity will showcase the top DOST XII Small Enterprise Technology Upgrading Program (SETUP) adopters during the S&T Exhibit. DOST SETUP is the department's active effort to support and sustain the growth of micro, small, and medium enterprises (MSMEs) in the country.
Science showcase
Featuring the best products and services from DOST XII-assisted MSMEs, the exhibit will also serve as a free tour of DOST XII's initiatives. With this, the DOST aims to demonstrate how they are making a slow but steady difference in Filipinos' lives.
DOST Secretary Fortunato de la Peña will be present at the opening program, scheduled on the 17th of October. The activity is intended to assist in accelerating science, technology and innovation (STI) in the Philippines, as well as industrial and technological competitiveness across the regions.
For science-inclined artists, the Regional Invention Contest and Exhibit will likely be of particular interest. The contest and exhibit will take place alongside various relevant S&T seminar-workshops and technology trainings. Meanwhile, other highlight activities include the Science and Technology (S&T) Youth Assembly, the rollout of project Exhibit, and S&T undertakings for the development of the Halal food industry . –MF
---
The event is FREE and open to the public. For more information please visit DOST XII website: www.region12.dost.gov.ph, or contact us at (064) 421-6908.

Bitten by the science writing bug, Mikael has years of writing and editorial experience under his belt. As the editor-in-chief of FlipScience, Mikael has sworn to help make science more fun and interesting for geeky readers and casual audiences alike.