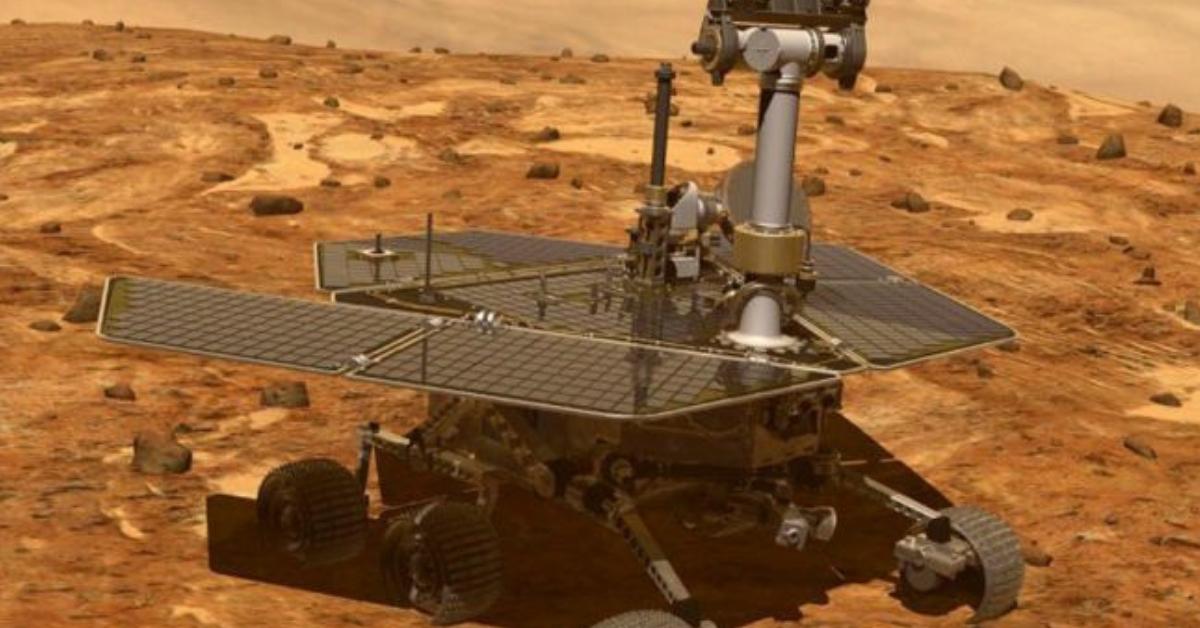 ICYMI: Science and technology updates from February 10 to February 16, 2019.
---
DOST-SEI to host exit conference for graduating NCR scholars
The Department of Science and Technology – Science Education Institute (DOST-SEI) will gather hundreds of its NCR-based scholars for the 2019 Exit Conference. This whole-day event will take place at the Philippine International Convention Center, Pasay City on February 18, 2019. There, the students will be reoriented on the terms and conditions of the DOST-SEI Scholarship Agreement. They will also be provided with information on graduate scholarship programs and tips on starting their professional careers.
DOST to unveil new 3D printing research facility
DOST is set to take the lead in advancing 3D printing research and application in the country with the Philippines' first Advanced Manufacturing Center (AMCen). Under the guidance of Balik Scientist and Case Western Reserve University professor Dr. Rigoberto Advincula and researchers from the Industrial Technology Development Institute (ITDI) and the Metals Industry Research and Development Center (MIRDC), AMCen "aspires to be the leading research center in 3D printing technologies, processes, and materials." It will be one of the first government-led centers in the Asean region. Read the full story.
IRRI and DA renew rice partnership to face climate change
LOOK: Responding to changes and challenges, IRRI and the Department of Agriculture – Philippines sign a new agreement…

Posted by IRRI on Wednesday, February 13, 2019
The International Rice Research Institute (IRRI) and the Department of Agriculture (DA) have renewed their partnership to bolster the Philippine rice sector in the face of climate change, food security, and other issues. Last February 13, DA Secretary Emmanuel Piñol and IRRI Director General Matthew Morell signed a Memorandum of Understanding (MoU) that highlights areas of collaboration in the form of rice-based research and development projects. The agreement seeks to address climate change challenges, improve the capability of farmers, and enhance the knowledge and capacity of future Filipino researchers and extension workers.
Rice tariffication bill enacted into law
Malacañang has confirmed that the rice tarriffication bill has been enacted into law. The bill, which was certified by President Rodrigo Duterte as "urgent" in October 2018, focuses on increasing the supply of rice imported into the country by easing up on import restrictions. Read the full story.
Strange new 'tamilok' shipworm found in Batangas
A newly discovered shipworm (or tamilok) in Batangas may aid in the development of new medicines and antibiotics. Scientists from the University of the Philippines' Marine Science Institute (MSI) and Northeastern University in the United States found the new species of worm-like clam (which they named Tamilokus mabinia) in early 2018. Read the full story.
New study reveals poor sleep's link to heart disease
A newly published study describes how and why a poor night's sleep can put your heart and blood vessels at risk. After conducting tests on mice, researchers found that disrupted sleep affects the levels of a specific hormone called hypocretin. This boosts production of inflammatory cells in the bone marrow, which may in turn lead to plaque buildup in the arteries (arteriosclerosis). Read the full story.
Small 'soft' robots can help prevent disease
Researchers at the Swiss Federal Institute of Technology Lausanne (Ecole Polytechnique Fédérale de Lausanne, or EPFL) have developed "micromachines" that are capable of mechanically stimulating human tissues and cells, which will improve how scientists study disease-causing conditions. These tiny robots are wirelessly controlled by laser beams, and comprised of microactuators connected to a hydrogel-based skeleton. Read the full story.
Opportunity has passed: Mars rover's run officially ends
Artist's rendition of NASA's Opportunity Mars rover. (Image: NASA)
After nearly 15 years of operating on the surface of Mars, NASA's Opportunity rover has officially been declared dead. The solar-powered space exploration vehicle has been silent for eight months after being caught in a massive dust storm. Multiple attempts to contact the rover have failed to reactivate the depowered rover. Lasting well beyond its projected 3-month mission period, Opportunity, alongside its twin rover Spirit, contributed much to the study of Martian soil, including finding minerals that point to water existing on Mars long ago. Read the full story.
---
Cover photo: NASA

Bitten by the science writing bug, Mikael has years of writing and editorial experience under his belt. As the editor-in-chief of FlipScience, Mikael has sworn to help make science more fun and interesting for geeky readers and casual audiences alike.