ICYMI: Science and technology updates from July 28 to August 3, 2019.
---
With dengue cases on the rise, Malacañang mulls Dengvaxia use
From INQUIRER.net:
Malacañang is open to making the controversial Dengvaxia vaccines available in the market again in the wake of continuously rising cases of dengue in the country.

Presidential spokesperson Salvador Panelo said Wednesday that the Duterte is "open to anything that will benefit the Filipino people" after former Health Secretary Janette Garin urged the government to "listen to real experts" and allow the vaccines accessible to the public anew.
DOST set to release herbal food supplement vs dengue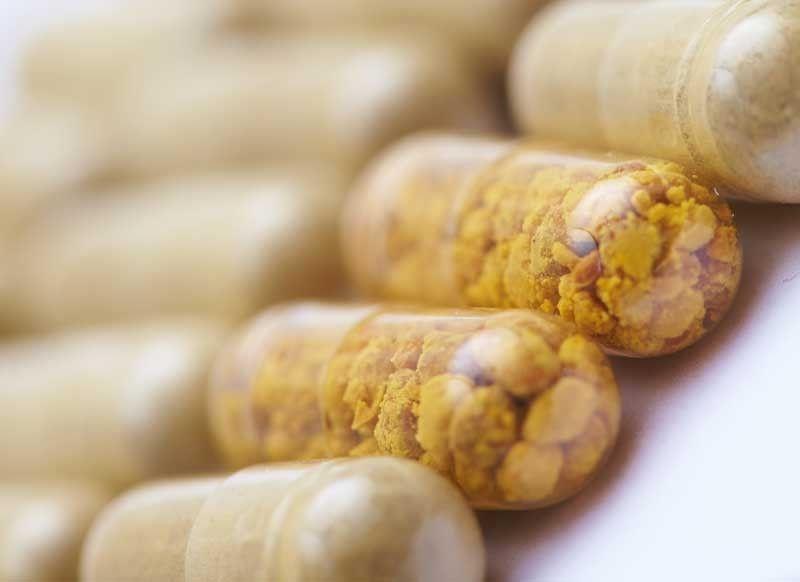 From The Philippine Star:
DOST Secretary Fortunato dela Peña said the herbal food supplement for dengue fever developed by local herbal products manufacturer Herbanext has shown high efficiency in helping dengue fever patients recover.

He added that the research and development (R&D) of Herbanext to develop a cure for dengue was closely monitored by the DOST as it has been pursued with funding support by the DOST Philippine Council for Health Research and Development (PCHRD).

The herbal formula, he clarified, is "not yet considered a drug because that requires two phases of clinical trials."

"It is just a herbal supplement (as of now). No prescription needed. To be approved as a drug, it has to go through two phases of clinical trials. Only after getting good results from the clinical trials can they be submitted to FDA for approval as a drug. These take time," dela Peña told The Star.
Endangered sea turtle's remains found in Camarines Sur
(Image: DENR)
Via Rappler:
A giant leatherback male sea turtle locally called here as pawikan was found dead along the seashore of Barangay Caraosan, Bula town in Camarines Sur by a local fisherman on Sunday, July 28.

The giant male pawikan with a length of 138 centimeters and a weight of 200 kilograms was found by local fisherman Tirso Renegado.

According to Renegado's report to Henry Bismonte, the municipal environment and natural resources officer (MENRO) of Bula town, the pawikan was already dead and entangled with rope when he found it.
NASA's TESS finds promising new world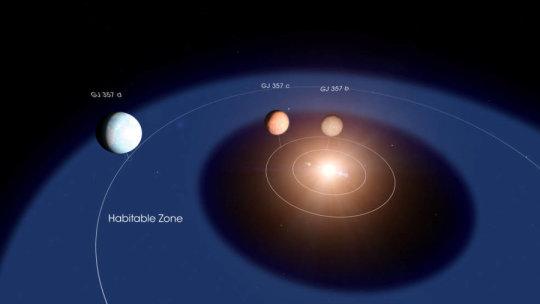 The layout of the GJ 357 system. (Image: NASA's Goddard Space Flight Center/Chris Smith)
Via ScienceDaily:
A piping hot planet discovered by NASA's Transiting Exoplanet Survey Satellite (TESS) has pointed the way to additional worlds orbiting the same star, one of which is located in the star's habitable zone. If made of rock, this planet may be around twice Earth's size.

The new worlds orbit a star named GJ 357, an M-type dwarf about one-third the Sun's mass and size and about 40% cooler that our star. The system is located 31 light-years away in the constellation Hydra. In February, TESS cameras caught the star dimming slightly every 3.9 days, revealing the presence of a transiting exoplanet — a world beyond our solar system — that passes across the face of its star during every orbit and briefly dims the star's light.
You can fight 'obesity genes' with… jogging?!
Via LiveScience:
People who are genetically prone to obesity may gain weight more easily than others. But having so-called "obesity genes" does not make a person destined to pack on the pounds.

Case in point: A new study suggests that certain types of exercise may help ward off obesity, even for those who are genetically predisposed to the condition.

The study researchers analyzed information from more than 18,000 people in Taiwan ages 30 to 70 who provided blood samples and had their genomes sequenced. Participants reported whether they exercised regularly, and if so, what type of exercise they typically did.
For the first time ever recorded, dolphin mom adopts whale calf
(Image: National Geographic)
Via National Geographic:
[N]ew research has revealed the first known case of a wild bottlenose mom adopting a calf of another species.

In 2014, researchers spotted a bottlenose mother caring for an unusual-looking male calf, along with what was presumed to be her biological calf, in coastal waters off French Polynesia.

While bottlenose dolphins have slender beaks, the mysterious one-month-old's beak was short and blunt. Eventually, the scientists identified the orphan as a melon-headed whale—an entirely different species and genus of dolphin.
---
References:
https://newsinfo.inquirer.net/1148455/palace-open-to-make-dengvaxia-usable-again-as-dengue-cases-spike
https://www.philstar.com/headlines/2019/08/03/1940216/dost-release-herbal-food-supplement-vs-dengue
https://www.rappler.com/science-nature/environment/236656-giant-leatherback-sea-turtle-camarines-sur-july-28-2019
https://www.sciencedaily.com/releases/2019/07/190731125428.htm
livescience.com/66079-exercise-that-prevents-obesity-in-genetically-susceptible.html
https://www.nationalgeographic.com/animals/2019/07/bottlenose-dolphins-adoption-oceans-calves