ICYMI: Science and technology updates from May 12 to 18, 2019.
---
Vote-counting machines used in 2019 PH elections plagued with technical issues
From Rappler:
The 2019 polls are underway. As expected, some technical issues involving vote-counting machines (VCMs) have occurred, ranging from paper jams to malfunctioning machines being shipped out and the precinct reverting to manual counting.

We also have one high-profile incident this early, with former vice president Jejomar Binay unable to cast his vote as the VCM repeatedly rejected his ballot.
From Asian Journal:
Any hopes for a smooth sailing election process were dashed as various issues involving vote-counting machines (VCMs) marred the 2019 midterm elections on Monday, May 13.

Of the 85,000 VCMs stationed in precincts across the Philippines, 400 to 600 experienced glitches, according to Commission on Elections (Comelec) spokesman James Jimenez.

He noted that the problem had tripled compared to the presidential election in 2016, which only had a total of 188 machines encounter technical difficulties.

"In the overall scheme of things, that is a small number but compared to 2016, the figure is jarring," he admitted in a press conference.
House approves bill requiring PH students to plant trees before graduating
From UNTV News via Yahoo! News:
The House of Representatives (HOR) approved on third and final reading a measure that requires all graduating students to plant 10 trees each as a prerequisite for graduation.

House Bill 8728 or the "Graduation Legacy for the Environment Act" aims to move the youth into action to "promote environmental protection, biodiversity, climate change mitigation, poverty reduction, and food security," according to the bill's authors Magdalo Rep. Gary Alejano and Bacoor, Cavite Rep. Strike Revilla.

The bill enumerates areas where the tree planting would be executed.

These include forestlands, mangrove and protected areas, ancestral domains, inactive and abandoned mine sites, among other suitable areas.
PH establishes first spore bank to ensure fern conservation
From DOST-PCAARRD:
Endangered and economically important ferns are being conserved and propagated through a project titled, "Spore Bank Establishment, Propagation and Conservation of Economically Important Ferns."

The project aims to address the decline in fern populations by maintaining spore availability and viability throughout the year. It was achieved through the establishment of a spore bank for long-term conservation; development of propagation protocols for spore germination as well as gametophyte and sporophyte development; and propagation of endangered and economically important ferns through in vitro culture.
'World's fastest bullet train' to debut in Japan in 2030
ALFA-X, currently the world's fastest bullet train. (Image: Tech Xplore)
From Tech Xplore:
ALFA-X is short for Advanced Labs for Frontline Activity in rail eXperimentation.

The rail company is East Japan Railway (JR East). This is a 10-car bullet train.

Bloomberg's Reed Stevenson: "Japan is pushing the limits of rail travel as it begins testing the fastest-ever shinkansen bullet train, capable of speeds of as much as 400 kilometers (249 miles) per hour."
Do these tadpole skin cells hold the key to regenerating our organs?
(Image: Adobe Stock)
From Science Daily:
Researchers have uncovered a specialized population of skin cells that coordinate tail regeneration in frogs. These 'Regeneration-Organizing Cells' help to explain one of the great mysteries of nature and may offer clues about how this ability might be achieved in mammalian tissues.
More and more gray whales are dying on U.S. shores — and scientists are deeply worried
A representative from the California Academy of Sciences inspects a dead gray whale found in Pacifica, California. (Image: Justin Sullivan/Getty Images)
From CNN:
Ocean scientists are concerned about dead gray whales that have washed up on the US West Coast this year at the highest rate in almost two decades.

As of Thursday night, 58 gray whales have landed ashore from California to Alaska, compared to 45 for all of last year, the National Oceanic and Atmospheric Administration said. Some were underweight, leading scientists to think they did not have enough food.

"Why these whales are malnourished is the mystery we are trying to unravel," NOAA spokesman Michael Milstein said. "Something is going on."

The last time researchers saw such high numbers was in 2000, when 131 deaths were documented.
Number of young adult bowel cancer patients rising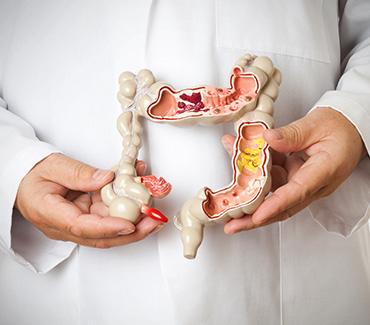 (Image: Bowel Cancer Australia)
From BBC:
More young people under 50 are being diagnosed with bowel cancer, two studies of the disease in European and high-income countries have found.

Although total numbers of cases in young people remain low, the studies highlighted a sharp rise in rates in 20 to 29-year-olds.

Researchers are not clear why this is happening, but say obesity and poor diet could be factors.

Experts urged doctors not to ignore symptoms in young people.
Can a natural compound in broccoli help suppress tumors?
(Image: Buenosia Carol/Pexels)
From Medical Xpress:
Your mother was right: Broccoli is good for you.

Long associated with decreased risk of cancer, broccoli and other cruciferous vegetables—the family of plants that also includes cauliflower, cabbage, collard greens, Brussels sprouts and kale—contain a molecule that inactivates a gene known to play a role in a variety of common human cancers.

In a new paper published [May 16] in Science, researchers, led by Pier Paolo Pandolfi, MD, Ph.D., Director of the Cancer Center and Cancer Research Institute at Beth Israel Deaconess Medical Center, demonstrate that targeting the gene, known as WWP1, with the ingredient found in broccoli suppressed tumor growth in cancer-prone lab animals.
---