ICYMI: A handful of science and technology updates from August 19 to 25, 2018.
Pinoy innovators honored at annual inventors' showcase
The Philippines' top inventors were the stars of the 2018 National Invention Contest and Exhibits (NICE), held at the Le Pavillon Metropolitan Park in Pasay City from August 14 to 16. This annual competition is organized by the Department of Science and Technology's Technology Application and Promotion Institute (DOST-TAPI). It seeks to encourage Filipino innovators to come up with new and commercially viable products and processes.
Read the full story on GMA News Online.
'Starbooks' digital libraries now accessible in Surigao Sur schools
The Science and Technology Academic Research-based Openly Operated Kiosks (STARBOOKS) are now available in 17 schools in Surigao del Sur. Developed by DOST Science and Technology Information Institute (DOST-STII), the digital library aims to make educational and informative materials easily accessible to Filipino students.
Read the full story on Manila Bulletin.
Non-compliant science scholars must refund scholarships, says COA
The Commission on Audit (COA) ordered the Philippine Science High School (PSHS) to collect a total of Php 6.58 million from its scholars who did not take up science and technology courses in college. Students under the Scholarship Agreement are required to pursue a university degree in science and technology after graduation. According to the COA, non-compliance means that the students must refund their scholarships.
Read the full story on ABS-CBN News.
Global study: There is no "safe" level of alcohol consumption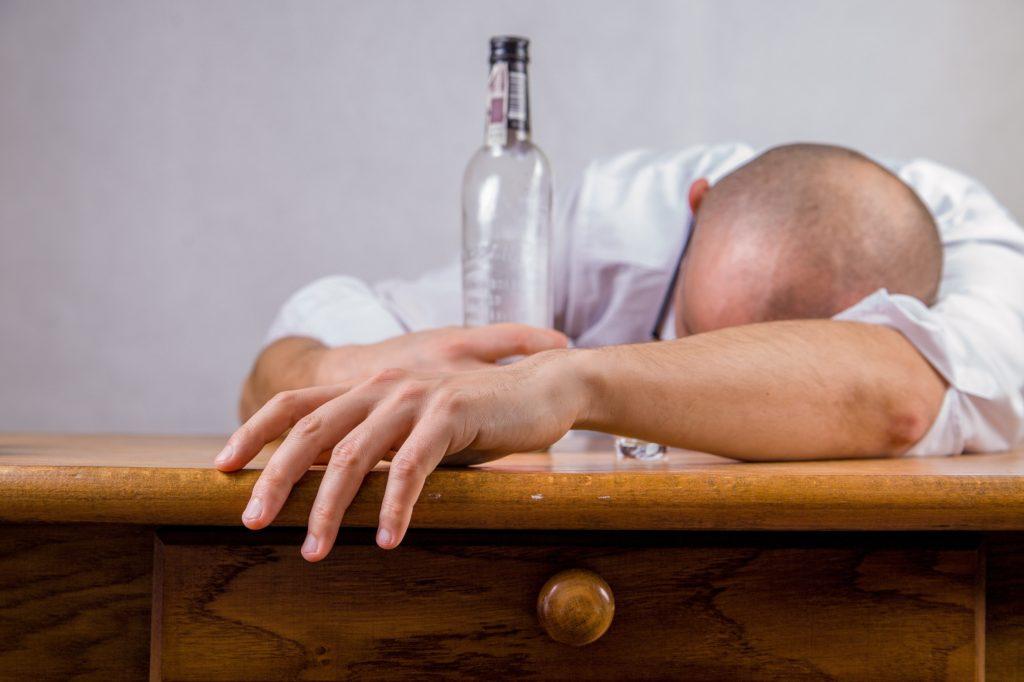 Findings from a study billed as "the most sophisticated global study of the impact of alcohol on human health ever conducted" may just have debunked the longstanding belief that a "safe" level of alcohol consumption exists. After analyzing information on drinking frequency and associated health risks from nearly 1300 studies worldwide, researchers found that approximately 3 million deaths worldwide per year are tied to alcohol, with roughly 1 in 10 deaths involving drinkers aged 15 to 49. Additionally, any health benefits of alcohol were said to be negated by its links to health risks, injuries, and car accidents.
Read the full story on LiveScience.
Well-preserved baby horse from 40,000 years ago found in Siberia
Scientists from Siberia recently unearthed the amazingly well-preserved remains of an Equus lenensis foal, an extinct horse from the Upper Paleolithic era. First discovered by local residents, the beautifully preserved baby horse was obtained from the Batagaika crater. It has been taken to the Mammoth Museum at the North-Eastern Federal University in Yakutsk for further study.
Read the full story on Science Alert.
Dehydration does funky things to the brain — and not the good kind
A study conducted at the Georgia Institute of Technology found that dehydration could not only hamper cognitive functions, but also change the brain's shape. Participants were asked to engage in various physical activities, with some provided with adequate water and others given no water at all. Subjects who exercised without water performed twice as poorly as subjects with access to water. Additionally, fMRI images showed the brain's ventricles expanding upon the onset of dehydration. At around the same time, the brain's neural firing patterns were also observed to change.
Read the full story on IFLScience.
ESA launches satellite to study global winds and climate change
The European Space Agency (ESA) launched the Aeolus satellite, designed to measure Earth's global wind patterns, last August 22. The wind-mapping satellite, named after the mythological Greek guardian of wind, was designed to improve short-term weather forecasting. It was also intended to help us better understand man-made climate change. For three years, the satellite will carry a 1.5-meter, 1,260-kilogram telescope along a sun-synchronous orbit about 320 kilometers above Earth.
Read the full stories on Rappler and Space.com.
Check back again next Saturday for another TWIST recap!
---
References:
ABS-CBN News. COA: Philippine Science High School must collect P6.58M from non-compliant scholars. ABS-CBN News. August 20, 2018. https://news.abs-cbn.com/news/08/20/18/coa-philippine-science-high-school-must-collect-p658m-from-non-compliant-scholars. Accessed August 25, 2018.
Agence France-Presse. 1st satellite to measure global winds set for launch. Rappler. August 19, 2018. https://www.rappler.com/science-nature/earth-space/209906-european-space-agency-aeolus-mission-launch. Accessed August 25, 2018.
Crismundo, M. 'Starbooks' digital libraries now available in 17 Surigao Sur schools. Manila Bulletin. August 23, 2018. https://news.mb.com.ph/2018/08/23/starbooks-digital-libraries-now-available-in-17-surigao-sur-schools/. Accessed August 25, 2018.
Kovner, A. Dehydration Lowers Cognitive Abilities And Changes The Shape Of Your Brain. IFLScience. August 24, 2018. https://www.iflscience.com/brain/dehydration-lowers-cognitive-abilities-and-changes-the-shape-of-your-brain/. Accessed August 25, 2018.
Rettner, R. There's No 'Safe' Level of Alcohol Consumption, Global Study Finds. LiveScience. August 24, 2018. https://www.livescience.com/63420-alcohol-no-safe-level.html. Accessed August 25, 2018.
Starr, M. Incredibly Preserved, 40,000-Year-Old Extinct Baby Horse Has Been Unearthed in Siberia. Science Alert. August 24, 2018. https://www.sciencealert.com/extinct-equus-lenensis-lena-horse-pleistocene-foal-found-preserved-near-perfect-permafrost. Accessed August 25, 2018.
Weitering, H. Europe's New Wind-Mapping Satellite 'Aeolus' Launches Today: Watch It Live. Space.com. August 22, 2018. https://www.space.com/41570-arianespace-aeolus-satellite-launch-webcast.html. Accessed August 25, 2018.

Bitten by the science writing bug, Mikael has years of writing and editorial experience under his belt. As the editor-in-chief of FlipScience, Mikael has sworn to help make science more fun and interesting for geeky readers and casual audiences alike.