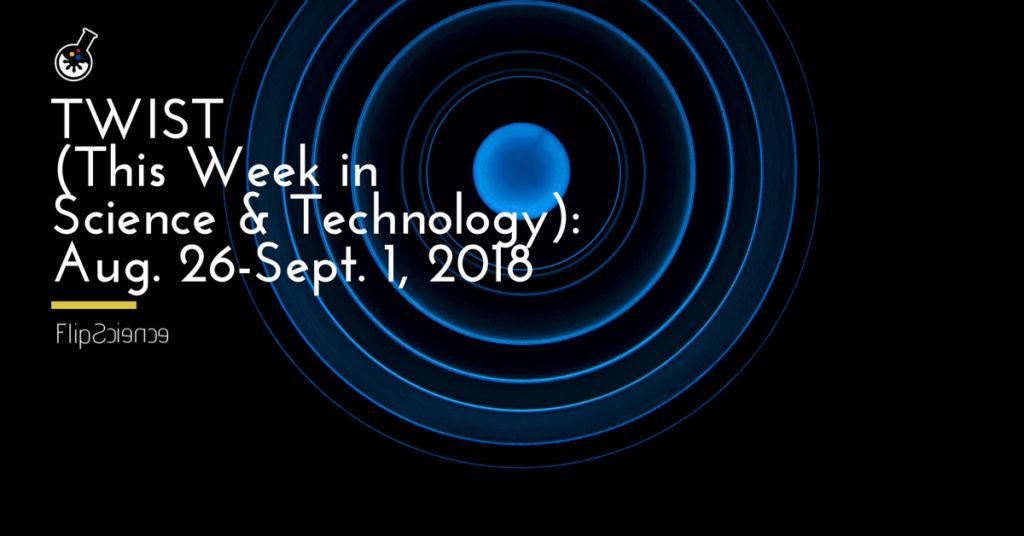 ICYMI: A handful of science and technology updates from August 26 to September 1, 2018.
Philippines to host 2nd leg of ASEAN biodiversity conservation forum
The ASEAN Centre for Biodiversity (ACB) will hold the second leg of the ASEAN Biodiversity Heroes Regional Forum at Dusit Thani Hotel in Makati on September 4 and 5. The event, which aims to boost public awareness on the significance and urgency of biodiversity conservation, will feature the ASEAN Biodiversity Heroes from Cambodia, Indonesia, and the Philippines, who will share their inspirational stories with students, young professionals from various sectors, government and non-government organizations, and the media. Read the full story.
Climate change experts to testify for PH in CHR probe
Last August 29 to 30, global climate change experts testified in front of the Commission on Human Rights (CHR) against the world's biggest carbon-emitting companies. The hearing was the third in a series of proceedings triggered by a 2015 petition to examine the role of these companies in exacerbating climate change. Read the full story.
Two Pinoy physicians among 105 honored by Infectious Diseases Society of America
The Infectious Diseases Society of America (IDSA) recently extended fellowship to 105 distinguished physicians and scientists in the field. Two Filipinos, Dr. Marie Yvette Barez of Davao and Dr. Rontgene Solante of Quezon City, were among those recognized by the IDSA to have "achieved professional excellence and provided significant service to the profession." Dr. Barez and Dr. Solante are both from the Philippine Society of Microbiology and Infectious Diseases. Read the full story.
Low-carb diets may be linked to early death
Findings from a recently conducted study in Poland looked at 25,000 Americans who had participated in the U.S. National Health and Nutrition Examination Survey (NHANES) between 1999 to 2010. Researchers found that after a six-year follow-up period, people who reportedly followed a low-carb diet (e.g. Atkins diet, keto diet, or Paleo diet) had a 32% higher death risk compared to those who didn't follow a low-carb diet. Low-carb dieters also showed a higher risk of dying from heart disease, cerebrovascular disease, and cancer. The findings were presented on August 28 at the European Society of Cardiology Congress in Vienna. Read the full story.
113 sea turtles found dead along Mexico coast due to mysterious causes
Over a hundred critically endangered sea turtles were discovered dead on the Pacific coast of Mexico near Guatemala. According to Mexico's Federal Attorney for Environmental Protection (PROFEPA), these sightings took place from July 24 to August 13. The cause of this mass mortality event has yet to be determined. Read the full story.
Study: Air pollution may be causing human cognitive decline
By looking at 25,000 people in 162 counties in China, researchers found a link between air pollution and human cognitive decline. The study's findings revealed that higher pollution levels translated to lower test scores as the subjects aged. This was most evident in males with lower levels of educational attainment. Additionally, the researchers may have also found evidence of an increased rate of neurodegenerative diseases among the subjects. The researchers theorize that air pollution may be affecting white matter in the brain, which plays a role in communication between brain regions. Read the full story.
Researchers identify a newly discovered human brain cell
Scientists have discovered and named a new type of human brain cell not found in mice and other laboratory animals. These "rosehip neurons" belong to a class of neurons that inhibit activity in the brain's other neurons. The researchers have yet to determine whether this newly christened neuron is truly unique to human (or perhaps primate) brains. Read the full story.
---

Bitten by the science writing bug, Mikael has years of writing and editorial experience under his belt. As the editor-in-chief of FlipScience, Mikael has sworn to help make science more fun and interesting for geeky readers and casual audiences alike.