UPD-CS SciComm
---
Researchers are banking on Filipinos' inherent love of photography and social media, bringing everyone together through collaborative "citizen science" to help save the country's precious marine resources from the ravages of a recent disastrous oil spill.
The University of the Philippines – Diliman Marine Science Institute (UPD-CS MSI) is rallying the public to use their mobile phones to help get a better idea of the extent of the oil spill from the tanker MT Princess Empress, which sank last February 28 off the coast of Naujan, Occidental Mindoro.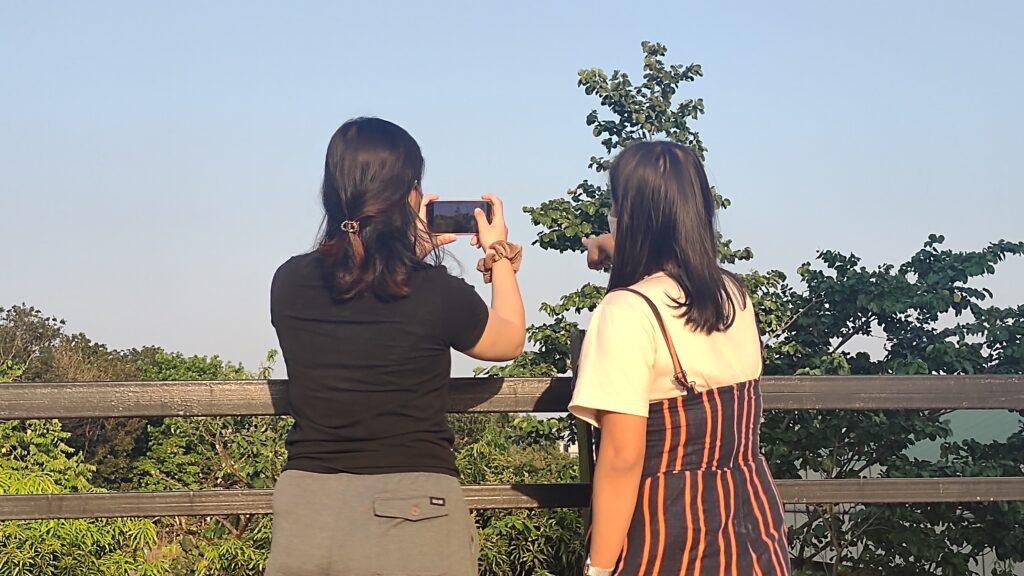 The public is encouraged to send photos of the MT Princess Empress oil spill, along with a description and location to https://bit.ly/MTPE_GPS. Scientists can use this information to improve their understanding of the disaster and to make better forecast models. (Photo credit: UPD-CS SciComm)
The simple act of taking a photo and uploading it along with the time and location will be used by the researchers as starting points for their forecast models, complemented by data from other sources including satellite images and computer simulations. (The submission form can be found here: https://bit.ly/MTPE_GPS)
The UPD-CS MSI's team of experts has been working closely around the clock with the Department of Environment and Natural Resources (DENR) and the Philippine Coast Guard (PCG) alongside other universities, government agencies, and stakeholders in a race to address the Mindoro oil spill and stop it from spreading.
A sample photograph from a concerned citizen pointing to spots of oil on a beach. The photographer also volunteered when and where the photo was taken, to help scientists develop more accurate forecasts. (Photo credit: Denmark Recamora / Blue Alliance)
Such public-sourced initiatives, often called "citizen science" and "citizen journalism," are regularly used around the world to tap into the local knowledge of people on the ground to help build up a better understanding of oftentimes complex, large-scale phenomena. The US Geological Survey's (USGS's) "Did You Feel It?", for example, aggregates public responses and social media mentions to assess and understand the impact of recent earthquakes. National Geographic Magazine also lists several citizen science initiatives in which even gradeschool kids can participate, from reef monitoring to space exploration.
Meanwhile, citizen journalism has long been a staple of online reportage in the Philippines as far back as 2009, when local news websites had to rely heavily on social media posts for updates on the aftermath of Typhoon Ondoy.
The public is encouraged to contribute geotagged images of the MT Princess Empress oil spill through this form: https://bit.ly/MTPE_GPS. The use of a GPS-enabled phone and a GPS camera app such as "GPS Map Camera" (available on Google Play and the Apple Store) are recommended so that geotag location data can be preserved. —MF/UPD-CS SciComm
---