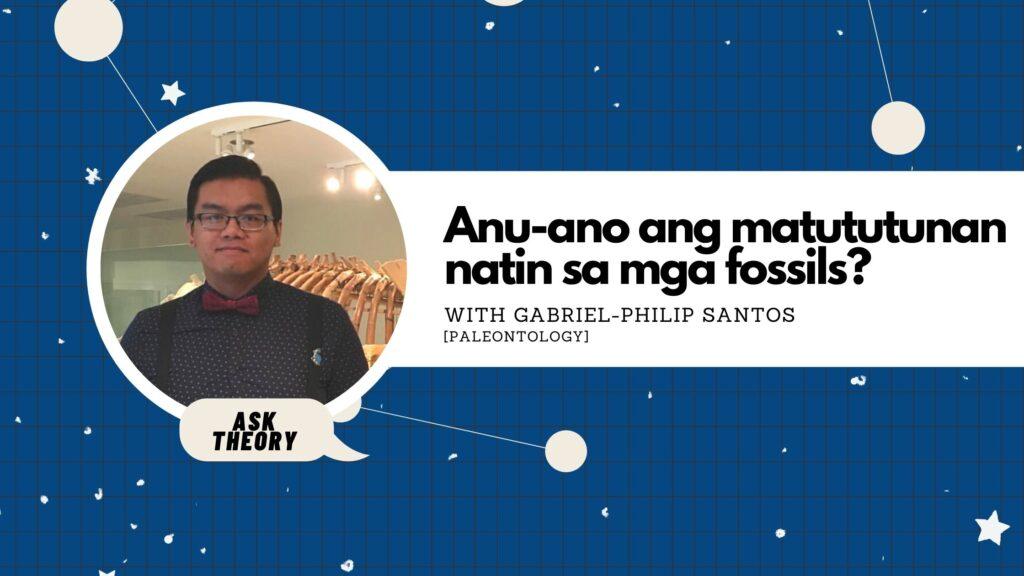 ---
Hosted by EIC Mikael Angelo Francisco, Ask Theory shines the spotlight on Pinoy scientific brilliance, in a fun and entertaining "kwentuhan" format. Each episode of Ask Theory  features a Pinoy scientist from one of the various scientific disciplines. In a very casual conversation, guests explain what they do in simple terms, as well as share their fascinating stories: how they got into science, the challenges they face, what motivates them to pursue their fields, what future scientists from the Philippines can look forward to, and so much more.
Episode 17: Anu-Ano Ang Matututunan Natin Sa Mga Fossils?
When I was a little kid, I used to dream of becoming a paleontologist — and I wanted to discover the Philippines' first dinosaur and name it after myself. As I grew older, I slowly let go of that dream, and decided to pursue a different career path. My love for paleontology still lives on, though. That's why I always find it exciting to talk to people who share my passion.
Our guest on today's show is Gabriel-Philip Santos, the Collections Manager and Outreach Coordinator at the Alf Museum of Paleontology in Los Angeles, California. He is also the co-founder of the Cosplay for Science initiative. Aside from the paleobiology of marine mammals, he also studies diversity, equity, inclusion, and accessibility in science education and STEM as a museum educator and a National Geographic Certified Educator.
We talked about telling stories of Earth's distant past, how fossils are formed, the surprisingly accurate museums in the game Animal Crossing, cosplaying for science, what prehistoric clues can tell us about the present and the future, and more.
Listen to Ask Theory Episode 017: Anu-Ano Ang Matututunan Natin Sa Mga Fossils? here:
(Full transcript to follow; watch this page for updates)
---
The Ask Theory Podcast is available via these platforms — make sure to subscribe, as we'll be releasing a new episode every week:
Spotify: https://open.spotify.com/show/1GDcxBwETsD4KM1EmTr1aI
Apple Podcasts: https://podcasts.apple.com/ph/podcast/ask-theory/id1550251048
Anchor: https://anchor.fm/ask-theory
Breaker: https://www.breaker.audio/ask-theory
Google Podcasts: https://www.google.com/podcasts?feed=aHR0cHM6Ly9hbmNob3IuZm0vcy80OTAyMWNjMC9wb2RjYXN0L3Jzcw==
Pocket Casts: https://pca.st/gv6jxkki
RadioPublic: https://radiopublic.com/ask-theory-WJkbLJ
Music: Hopeful Cinematic Ambient by bdProductions
Bitten by the science writing bug, Mikael has years of writing and editorial experience under his belt. As the editor-in-chief of FlipScience, Mikael has sworn to help make science more fun and interesting for geeky readers and casual audiences alike.