UPLB National Crop Protection Center
Created by researchers from UP Los Baños, the SPIDTECH smartphone app brings crucial information about crop pests and diseases to Pinoy farmers' fingertips.
---
Written by Eunice Dianne Y. Algar and Mark Vincent R. Mercene
Crop destruction due to pests and diseases is one of the main problems faced by farmers like Girsky Anda from Atimonan, Quezon. Like most farmers, he believes that expert advice on the effective management of such a problem is crucial in preventing agriculture loss. Now, valuable pest control knowledge is more readily available to farmers like him, thanks to a smartphone application created by researchers from the University of the Philippines Los Baños (UPLB).
Developed under the Project Smarter Approaches to Reinvigorate Agriculture as an Industry in the Philippines (SARAI), Smarter Pest and Disease Identification Technology (SPIDTECH) has the ability to identify pests and diseases of crops using only the camera of an Android smartphone. Prior to SPIDTECH 's release, a study on the app's feasibility, led by computer scientist Angelo Guiam, was published in a 2021 issue of the Philippine Journal of Science.
Smart agriculture
According to the International Rice Research Institute (IRRI), farmers lose an average of 37% rice yield annually due to pests and diseases. This greatly affects the income of farmers. This problem prompted Guiam's group to create SPIDTECH of which Anda is a beneficiary.
"'Yung awareness ng farmers in regard to how they manage their insects, their pests, hindi nila na-mamaximize 'yung opportunities sa field because of lack of education," said Guiam.
("The awareness of farmers in regard to how they manage their insects, their pests, they are unable to maximize the opportunities in the field because of lack of education.")
SPIDTECH is an example of smart agriculture, which refers to the use of technology, such as sensors, robots, and artificial intelligence to make various farming tasks more effective.
The app has English and Filipino versions. It also has three main capabilities: Insect Pest and Disease Identification, an Insect Pest and Disease Library, and Insect Pest and Disease Remote Monitoring.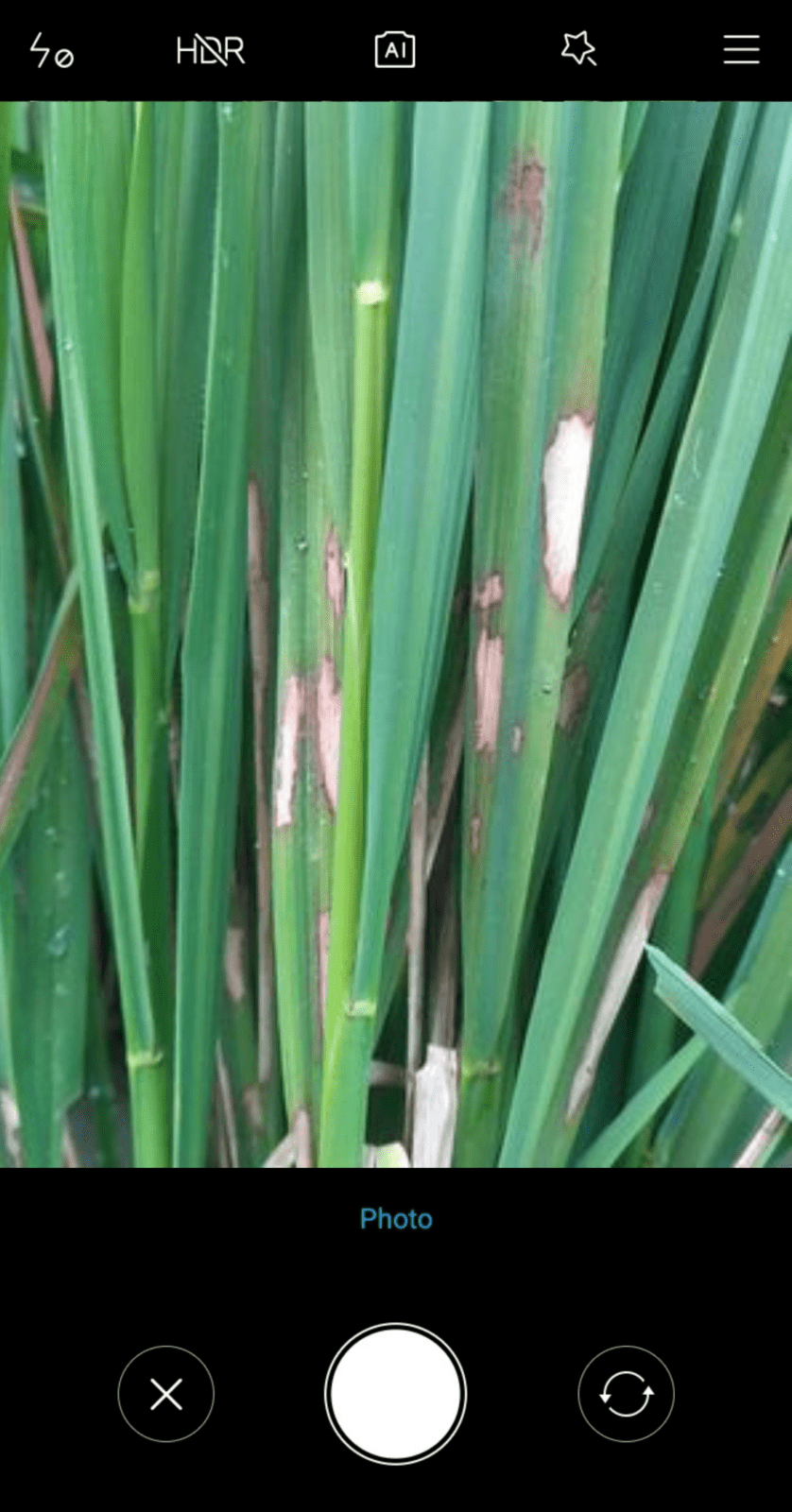 Crop pest and disease identification. SPIDTECH allows users to identify crop pests and diseases through the camera of a smartphone. (Photo: SPIDTECH app)
First, the Insect Pest and Identification feature provides the ability to identify a pest or disease through the camera of a smartphone. It encloses all the information about the pest or disease photographed that the app's Library feature has. In case no photo is available, it will invite the user to answer some questions to find the matching pest or disease.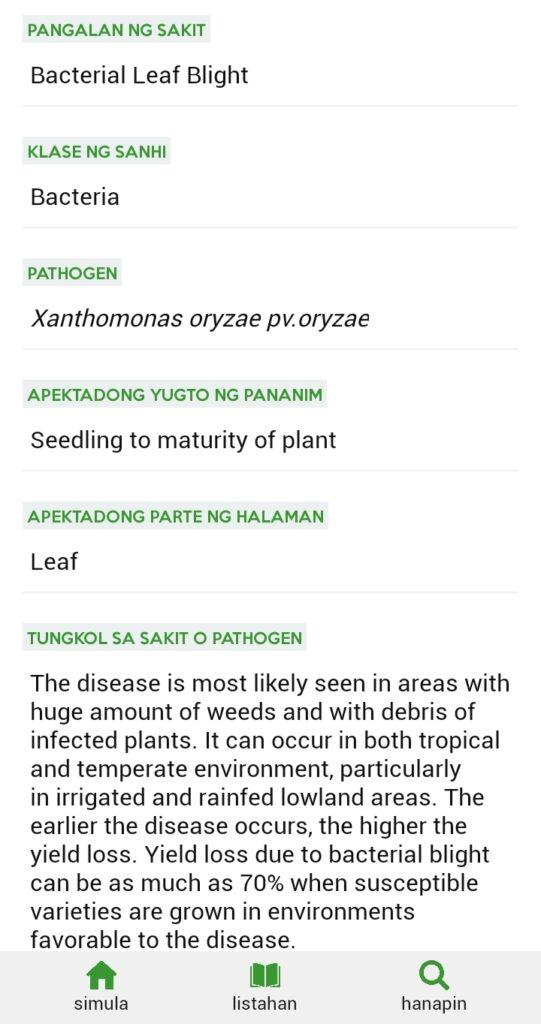 Crop disease and pest library. This feature contains comprehensive information on diseases or pests of major crops. (Photo: SPIDTECH app)
It also has a Library feature that contains comprehensive information of about 104 pests and 89 crop diseases, including their names, the signs of their presence, how they grow, multiply, and become destructive, and how to eliminate them.
Finally, it has a Remote Monitoring feature, which collects data from SPIDTECH users to analyze and create a map that shows the distribution of pests and crop diseases from different parts of the Philippines. According to Guiam, this feature is important for an archipelagic country like the Philippines, as it makes data collection of crop pest and diseases easier.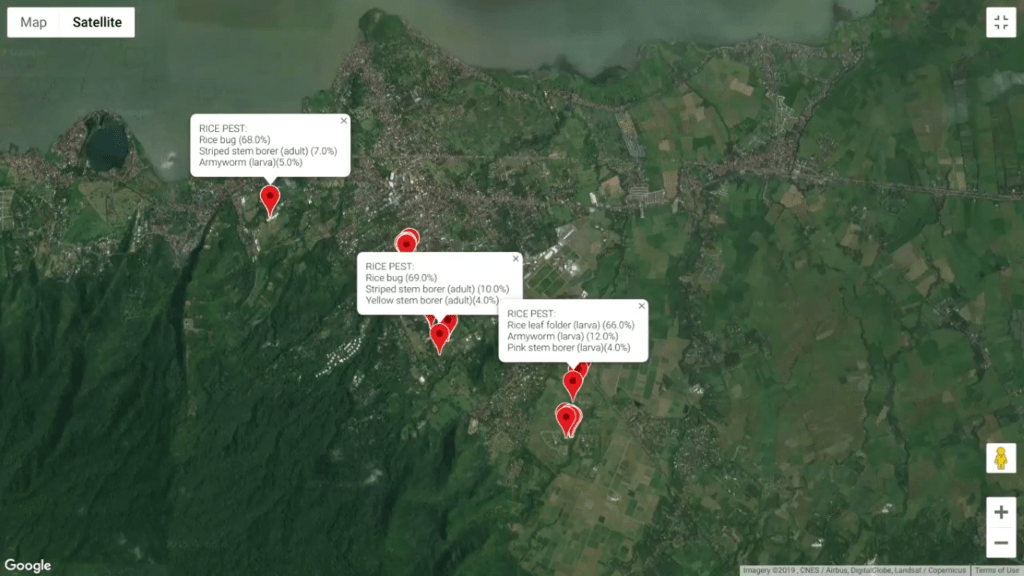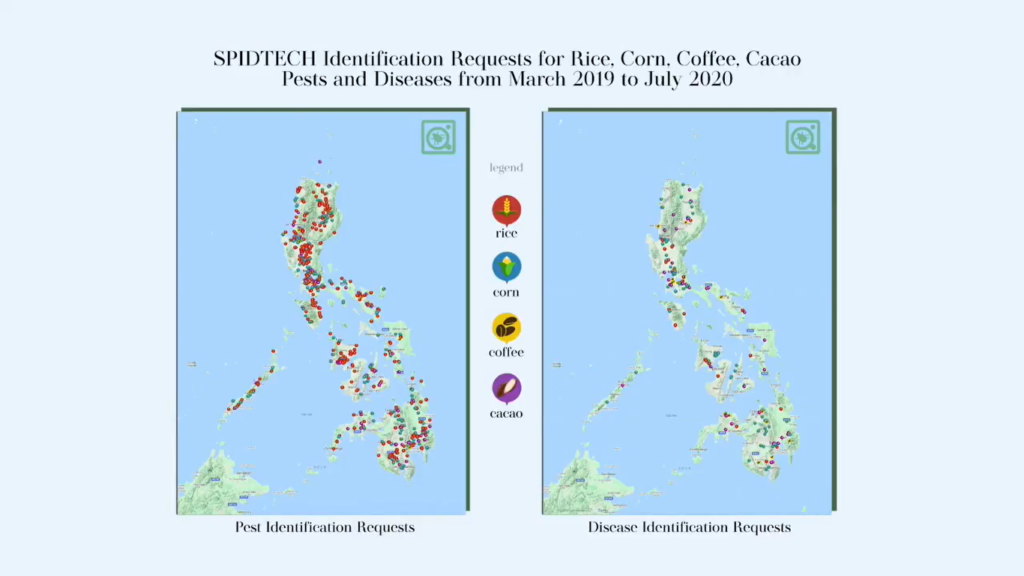 Remote monitoring. The SPIDTECH app retrieves data from its users allowing it to map out pests and diseases in the Philippines. (Photo: Project SARAi/Youtube)

Currently, SPIDTECH can be used on major crops in the Philippines such as rice, corn, coffee, cacao, coconut, sugarcane, banana, soybean, onion, and tomato. It can be downloaded for free on the Google Play Store and Huawei App Gallery. It only requires 60 MB of storage, and it can be used on any device with the operating system Android 4.4 (Kitkat) or later. The nice thing about it is that it can be used even without an Internet connection.
Promoting SPIDTECH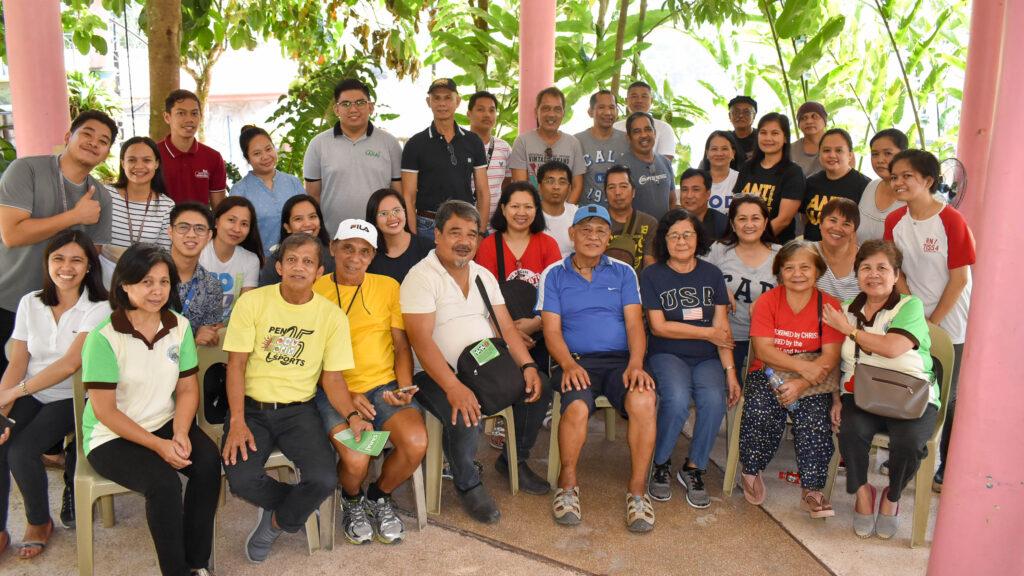 Smart farming. One of the workshops that Project Sarai held in March 2020 for farmers in Nagcarlan, Laguna. (Photo: UPLB National Crop Protection Center)

To promote the use of SPIDTECH, Guiam's research group conducted collaborative training from 2020 to 2021 with 11 universities and colleges from different parts of the Philippines where agriculture is the main way of life. These include the Mariano Marcos State University, Isabela State University, Central Luzon State University, Mindoro State College of Agriculture and Technology, University of the Philippines Los Baños, Bicol University), Cebu Technological University, Western Visayas State University, University of Southern Mindanao, Central Mindanao University, and University of Science and Technology of Southern Philippines. Farmers, researchers, workers of government and private institutions, agricultural technicians, and extension workers from the areas also attended the training. Guiam's team taught them how to use SPIDTECH and solicited their comments and suggestions for improving the app.
Guiam's paper recorded up to 7,400 individuals who downloaded SPIDTECH from March 2019 to July 2021. The app received an average review rating of 4.8/5. During this period, it had 5,600 registered users from 81 provinces in the Philippines, with about 266 new users added every month. The app currently has more than 8,000 identification requests for various crops.
SPIDTECH Challenges
Farmers like Anda said that smart agriculture technologies like SPIDTECH can bring great help to agriculture. But in his view, older farmers, who are not technologically-savvy, may find it difficult to use the app.
"'Yun 'yung nagiging gap, kasi pagdating sa technology, parang naiiwanan sila. Maganda rin sana kung ma-train natin yung mga oldies. Kasi 'yung ating mga magsasaka, talagang medyo may edad na sila, 'yung mga batikan na talaga. Sila 'yung number one beneficiary ng mga ganitong technology," he said.
("That's the gap, because when it comes to technology, they seem to be left behind. It would also be nice if we could train the oldies. Because our farmers, they are really quite old, they are really seasoned. They are the number one beneficiary of such technologies.")
Guiam also attested to this, adding that Project SARAI is already working with local government units to teach farmers on the use of SPIDTECH. The team continues to emphasize that pests and crop diseases are not just a problem of an individual farm, but of the entire community to which it belongs, due to the ability of pests and diseases to reproduce and migrate. That is why the app also aims to assess and see the trends of pests and crop diseases in the Philippines.
Guiam believes that SPIDTECH can go a long way in promoting smart agriculture in the country. It has also helped open the door for other researchers to further investigate what smart agriculture is, and what it can further contribute to the development of the agricultural sector. —MF
---
About the Authors
Eunice Dianne Y. Algar and Mark Vincent R. Mercene are undergraduate students at the College of Development Communication at UP Los Baños in Laguna.
References
https://www.irri.org/news-and-events/news/breakthrough-improving-yield-potential-could-continue-what-green-revolution
https://www.bbc.com/news/world-asia-india-38156350
http://books.irri.org/9712201295_content.pdf
https://www.nationalgeographic.com/foodfeatures/green-revolution/
http://www.fao.org/3/x0262e/x0262e06.htm
https://www.bbc.com/news/science-environment-23632042
https://www.pna.gov.ph/articles/1033116