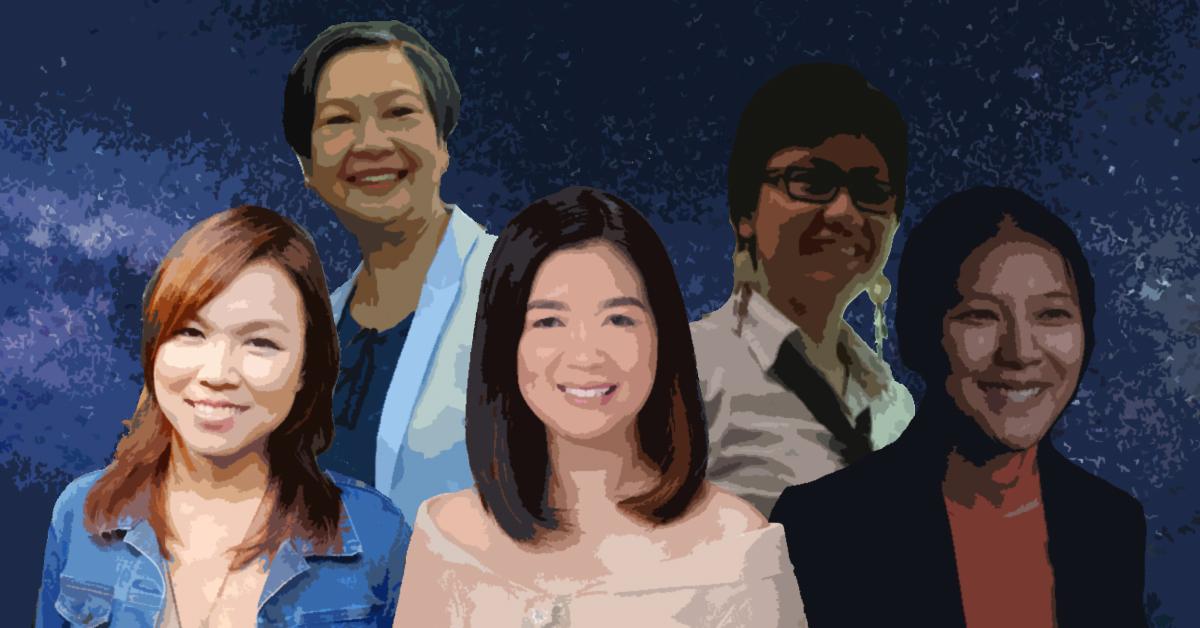 ---
Pop culture often depicts scientists as lanky, labcoat-clad dudes mixing chemicals in a laboratory. In celebration of International Women's Day, let's shatter that ridiculous stereotype by getting to know five of the many Pinay scientists who are making waves in STEM today.
Aletta Yñiguez
Even at a young age, curiosity drove Dr. Aletta Yñiguez to learn more about the world around her. Today, Dr. Yñiguez is an oceanographer and an assistant professor at the UP Diliman Marine Science Institute. She obtained her BS Biology degree at the University of the Philippines (UP) Los Baños and her PhD at the University of Miami in Florida. Combining bibliophilia and experiential learning, she studies how marine ecosystems works, with a particular focus on phytoplankton. These microscopic organisms are vital to the safety and stability of the aquatic food web. Her dream? To develop techniques and models that will ensure the sustainability of Philippine fisheries.
Mae Joanne Aguila
As an associate professor at the UP Los Baños Institute of Chemistry, Dr. Mae Joanne Aguila loves studying and teaching chemistry. She completed her BS Chemistry degree at UP Los Baños and her master's and PhD degrees at Georgetown University, Washington DC. Dr. Aguila has authored and co-authored numerous studies that have been cited by other researchers worldwide. She currently leads the Aguila Research Group, which focuses on "the application of inorganic chemistry and organometallic chemistry in the catalytic organic transformation, biomass valorization, and environmental remediation."
Reinabelle Reyes
Dr. Reinabelle Reyes is an astrophysicist and a data scientist. Known as "the Filipino who proved Einstein right", her team's observation of over 70,000 galaxies matched the assumptions of the theory of General Relativity. She is an expert on data science, and advocates using statistics in disaster risk reduction, economics, and other fields. Her advice to women who aspire to become a scientist? "Go for it! We need more women scientists, simply because we need more scientists."
Jane Gerardo-Abaya
Dr. Jane Gerardo-Abaya finished her bachelor's and master's degrees in Geology at UP Diliman. She obtained her PhD in Applied Geology and Geothermal Hydrology at the Universität fuer Bodenkultur in Austria. Dr. Gerardo-Abaya recently made headlines when she was appointed as one of the new directors of the International Atomic Energy Agency in Vienna, Austria. She has been actively involved in promoting radiation education and ensuring that nuclear technologies are used responsibly.
Aimee Lynn Dupo
Though many people may fear spiders, Dr. Aimee Lynn Dupo treats them as if they were family. She is a professor at the UP Los Baños Institute of Biological Sciences. Working with her father Dr. Alberto Barrion, Dr. Dupo has already documented hundreds of spider species, the newest being a tiny arachnid named after the warrior princess Urduja. She greatly values Philippine biodiversity, and stresses the importance of conservation efforts. "There might be irreplaceable relationships [in the ecosystem] that could be gone before we document them. That has always been the battle."
Abante, babae! –MF
---
Cover photo: Facebook; Flickr; Pexels
References
http://nine.cnnphilippines.com/life/culture/2018/04/02/filipino-female-scientists.html
http://pinoyscientists.com/post/175007189770/meet-aletta-y%C3%B1iguez-oceanographer-1-what-do-you
https://earthobservatory.nasa.gov/features/Phytoplankton
https://mnh.uplb.edu.ph/about/curators/48-entomological-museum/166-albdupo
https://news.abs-cbn.com/overseas/02/20/19/pinay-scientist-named-director-in-austria-based-atomic-energy-agency
https://newsinfo.inquirer.net/929294/aimee-lynn-barrion-dupo-adelina-barrion-alberto-barrion-spiders-arachnology
https://scholar.google.com.ph/citations?user=JwCmbUoAAAAJ&hl=en
https://www.fnca.mext.go.jp/english/hrd/e_ws_2016.html
https://www.tip.edu.ph/article/Filipina-scientist-proved-Einstein-theory-visits-TIP
https://www.aguilaresearchgroup-uplb.com/

Author:
Cesar Ilao III
Cesar III is currently a BS Development Communication student from the University of the Philippines Los Baños. As a science communicator, he is passionate about sharing science to all Filipinos.