•Enacted into law on June 15, 2018, the Balik Scientist Program provides improved incentives and benefits for Filipino scientists, inventors, and researchers.
•The Balik Scientist initiative seeks to inspire Filipino science professionals to return to the Philippines and use their skills for the betterment of the country.
•At a press conference, Balik Scientists Dr. Emmanuel S. Baja, Dr. Josefino C. Comiso, and Dr. Rodrigo S. Jamisola Jr. shared their respective stories, as well as their reasons for coming home.
---
As they say, nothing beats home.
An initiative over 20 years in the making, the Balik Scientist Program (BSP) encourages Filipino science and technology experts who are working abroad to return to the Philippines and apply their skills and knowledge here. President Rodrigo Duterte signed the act into law on June 15, 2018, after a massive sponsorship push co-led by Bohol 2nd District Representative Erico Aristotle Aumentado and Senator Bam Aquino resulted in its passage in the 17th Congress of the Philippines.
Now, 9 months after its enactment, the law is set to exceed its initial target of 60 Balik Scientists for the year. From January to February of 2019 alone, 14 professionals from the fields of health, agriculture, aquatic and marine, and energy and emerging technologies have come home.
At a press conference held in Quezon City, three of the Balik Scientists shared their stories: their projects, their goals, and their reasons for returning.
Dr. Emmanuel S. Baja (Environmental Epidemiology)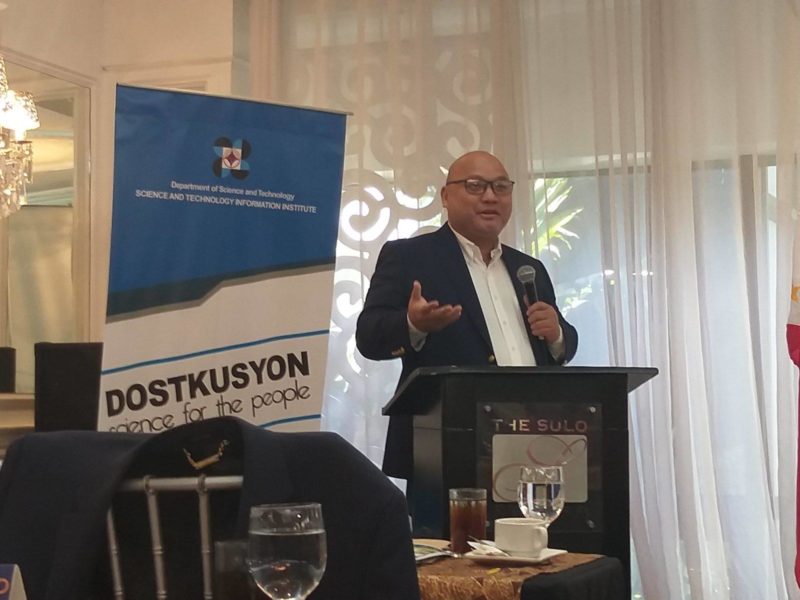 Dr. Emmanuel S. Baja. (Image: Mikael Francisco/FlipScience)
As a BSP awardee, environmental epidemiologist Dr. Emmanuel S. Baja closely examined the effects of external factors on human health, particularly in terms of how diseases spread in a specific environment.
Dr. Baja was the principal investigator in a research project that looked into how traffic enforcers' frequent exposure to heavy metals and black carbon negatively affected their health. He also took the lead in a project that monitored and assessed the quality of air in Philippine hospitals. He and his team also traveled to two regions in the Philippines to conduct ultrasound sessions via handheld devices, in order to prevent maternal and neonatal (newborn) deaths.
At present, Dr. Baja is an associate professor at the University of the Philippines (UP) Manila. He is developing a research agenda for medical marijuana in the Philippines, focusing on both the medical benefits and the social and economic cost of making medical cannabis accessible to Filipino patients. He is also the principal investigator in the HIV Gaming, Engaging, and Testing (G.E.T.) project. Through this project, they developed a gaming app called Battle in the Blood, which was designed to promote HIV testing and treatment in the Philippines.
According to Dr. Baja, being a "Balik Scientist" in the Philippines is a lot easier now than it used to be, thanks to the ample support given to returning scientists.
"Kulang nga ang researchers, eh," said Dr. Baja. "Kaya I am encouraging everyone who is a scientist outside [the Philippines] to be a Balik Scientist."
Dr. Josefino C. Comiso (Remote Sensing, Climate Change)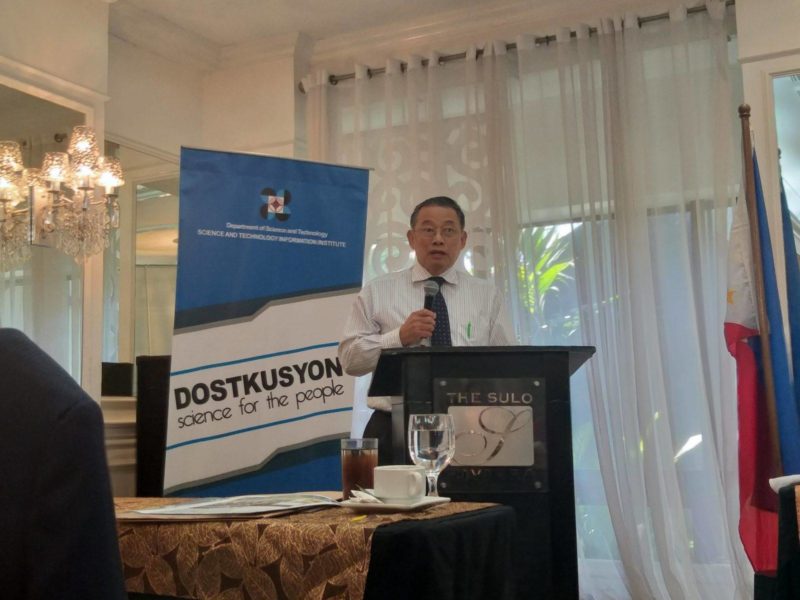 Dr. Josefino C. Comiso. (Image: Mikael Francisco/FlipScience)
Equipped with expertise on remote sensing and climate change, Dr. Josefino C. Comiso focused on forest conservation, agriculture, and environment management as a BSP Awardee.
During his 33-day Balik Scientist engagement in 2018, Dr. Comiso participated in the Drought and Crop Assessment and Forecasting (DCAF) project. He provided invaluable insights on improving how we acquire yearly forest loss data. He also helped in improving how we use satellite data for assessing drought, measuring rainfall, temperature, and soil moisture to improve crop yield.
Dr. Comiso's work at the NASA Goddard Space Flight Center in the United States revolves around climate change. During his early days at NASA, he was one of the first to report that the climate was "rapidly changing."
According to Dr. Comiso, DCAF is now in its second phase. He added that with available satellite data, we can get more accurate information for quantifying changes in forest cover. This is particularly important in investigating why certain areas with "heavy investment" on forest regrowing seem to have even less forest cover than before.
"The BSP is a very important domestic program for the Philippines," affirmed Dr. Comiso. "Many countries like Japan, Korea, Taiwan, and Thailand have taken advantage of similar programs, and they have really succeeded in advancing their technology. And I think the Philippines is also in a position to [do the same]."
Dr. Rodrigo S. Jamisola, Jr. (Autonomous Underwater Vehicle, Robotics)
Dr. Rodrigo S. Jamisola, Jr. (Image: Mikael Francisco/FlipScience)
Pinoy robotics enthusiasts would perhaps find a kindred spirit in Dr. Rodrigo S. Jamisola, Jr. A senior lecturer at the Botswana International University of Science and Technology, Dr. Jamisola came home to collaborate with three local academic institutions in developing proposals that utilize new technologies for exploration and heritage preservation.
Dr. Jamisola worked with the Batangas State University (BatSU) in setting up the Verde Island Passage Center for Oceanographic Research and Aquatic Life Sciences (VIP CORALS), as well as the LIKHA Fabrication Laboratory. According to Dr. Jamisola, it is the "most marine biodiverse" area in the world, a characteristic that earned it the moniker "Center of the Center of the Marine Biodiversity of the World."
He also collaborated with the Rizal Technological University (RTU) in developing a proposal for controlling four autonomous underwater vehicles as a single robot, which will be used for exploring the Benham Rise (also known as the Philippine Rise).
Additionally, he was assigned by Department of Science and Technology (DOST) secretary Fortunato dela Peña to aid the Bulacan State University (BSU) in developing a touch kiosk for the Barasoain Museum that incorporates hologram, virtual reality (VR) and 4D technologies. After his visit to the Barasoain Museum, Dr. Jamisola felt the urge to improve the museum's current display.
"We resolved that we are going to do something," said Dr. Jamisola–a sentiment that, in many ways, reflects his overall reasons for becoming a Balik Scientist.
---
Cover photo: iStock (Philippine flag); http://opmbworldwide.com (Dr. Emmanuel Baja); NASA/W. Hrybyk (Dr. Josefino Comiso); Botswana International University of Science and Technology (Dr. Rodrigo Jamisola, Jr.)
References
http://nih.upm.edu.ph/content/baja-emmanuel-s
http://www.pna.gov.ph/articles/1063837
https://biust.pure.elsevier.com/en/persons/rodrigo-j-s-jamisola
https://www.nasa.gov/feature/goddard/josefino-c-comiso-climate-change-trends-in-sea-ice-and-wintering-in-antarctica

Bitten by the science writing bug, Mikael has years of writing and editorial experience under his belt. As the editor-in-chief of FlipScience, Mikael has sworn to help make science more fun and interesting for geeky readers and casual audiences alike.