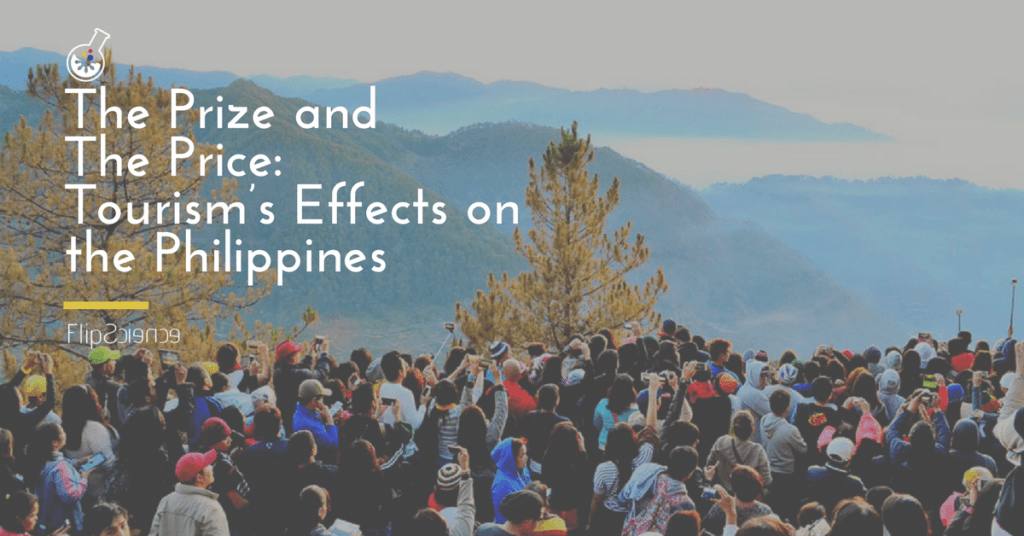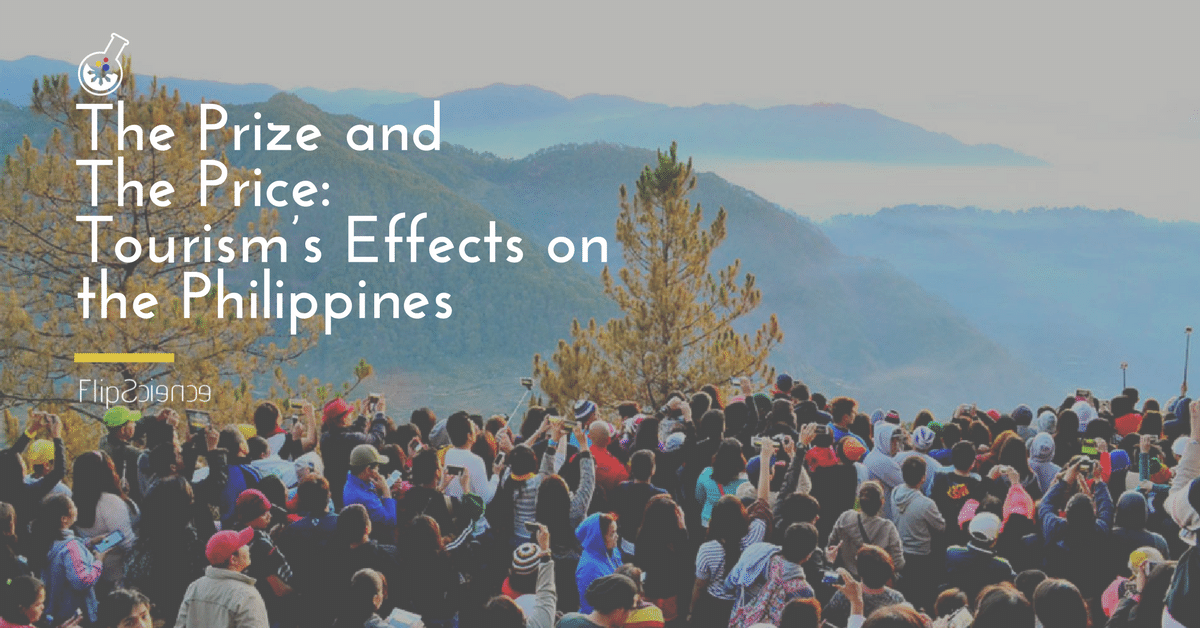 A faint blip on the radar. That was the small, sleepy town of Coron in Palawan before tourism transformed it into a buzzing destination.
Coron's image as a tropical paradise has become viral, probably rivalling the reputation of the ever-popular Boracay Island in the Visayas. Home to the photogenic Kayangan Lake, which is touted the cleanest and most beautiful inland body of water in the Philippines, Coron has reached iconic status after figuring prominently in the government's tourism promotion efforts in recent years.
Unsurprisingly, investors and tourists came in droves, bringing with them jobs, paved roads, modern infrastructure, and endless opportunities for growth.
The Palawan Provincial Tourism Office (PTO) reported approximately 1.2 million foreign and domestic tourists in 2016. This is 15 percent higher than the previous year's figure. Among the most visited areas are Palawan's capital city Puerto Princesa, El Nido, Coron, and Brooke's Point.
On the national level, increases in tourist arrivals and tourism receipts have been making an impact on the economy. In 2016, tourism contributed 8.6 percent to the total gross domestic product (GDP). The figures for tourism direct gross value added (TDGVA) amounted to PhP 1,243.5 billion in 2016, higher by 13.7 percent than the previous year's PhP 1,093.4 billion. [Figures are based on the results of the Philippine Tourism Satellite Accounts (PTSA) compiled and released by the Philippine Statistics Authority (PSA) on 08 June 2017.]
Inbound tourism expenditure, or the expenditure of non-resident visitors (foreign visitors and Filipinos permanently residing abroad) within the country, increased by 2.3 percent in 2016, from PhP 306.6 billion in 2015 to PhP 313.6 billion in 2016.
On the other hand, domestic tourism expenditure, or the expenditure of resident visitors within the Philippines (either as a domestic trip or part of an international trip), jumped by 19.1 percent, from PhP 1,770.7 billion in 2015 to PhP 2,108.2 billion in 2016.
Tourism-related industries employed an estimated 5.2 million in the country in 2016,  contributing 12.8 percent to the total employment in the country.
Such is the golden transformative power of tourism.
A sleepy town no more, Coron, like many other hailed tourist destinations, is wide awake. Fortunately, while Coron is now welcoming foreign and local tourists with open arms, it does not do so blindly.
"Coron is not Bikini Bottom"
This year, plans to build a Nickelodeon-branded, 400-hectare resort and underwater theme park in Coron made headlines. Environmental and civil society organizations and the Tagbanua tribes living in the area fiercely protested, and with good reason. The untarnished Coron, with all its pristine lakes, lagoons, beaches, and diving spots, is quite a sight to behold.
Despite the Pinoy audience's fondness for Spongebob Squarepants and other Bikini Bottom dwellers from child-friendly channel Nickelodeon, an online petition against the "world's first undersea attraction and Nickelodeon's first resort in Southeast Asia" gathered over 260,000 signatures.
As of August 22, Viacom International Media Networks (VIMN) and Nickelodeon already announced that it had decided with developer Coral World Park (CWP) "to discontinue the IP licensing agreement" for the planned infrastructure.
The people have spoken, loud and clear: Spongebob's Bikini Bottom is not welcome here.
Had the project pushed through, it would have affected something far more than just a beach bum's paradise, an adventure seeker's latest travel destination conquest, or an investor's golden egg-laying goose. The proposed park would have put the entirety of Coron — a place of utmost ecological and cultural importance — in jeopardy.
Despite successfully stalling the Coron project, the Marine Wildlife Watch of the Philippines said conservation groups and concerned citizens will remain vigilant.
Another group, Save Philippine Seas, urged the local government of Palawan and the project proponents to direct investments instead to programs that boost marine biodiversity and marine protected areas, provide sustainable livelihood for local communities, and conduct environmental education activities.
Understanding ecotourism
Progress does matter. Tourism does matter. However, so does the environment.
In Richard W. Butler's "Tourism, Environment, and Sustainable Development" in the Environmental Conservation journal (1991), it was pointed out that despite tourism's dependence on the environment, "the prevailing lack of knowledge, responsibility, and long-term planning has often resulted in development which is neither environmentally nor culturally sympathetic to the host area and community."
In recent years, efforts have been made to make tourism a sustainable tool for the conservation and protection of bio-cultural diversity, as well as inclusive community development. The International Ecotourism Society (TIES) is one of the staunchest advocates for "responsible travel to natural areas that conserves the environment and improves the well-being of local people."
Ecotourism is about uniting conservation, communities, and sustainable travel through activities that "minimize impact, provide positive experiences for both visitors and hosts, and generate and direct financial benefits for the empowerment of the local people and the conservation of the environment."
Ecotourism activities further "build environmental and cultural awareness and respect, help raise sensitivity to host countries' political, environmental, and social climates, and recognize the rights and spiritual beliefs of the Indigenous People in the community."
The best way to minimize the negative effects of tourism on the environment? Find the right combination of compromise and judicious planning and management.
Butler insists tourism is dynamic and complex. He also says that a deeper understanding of its nature and relationship to the environment as well as responsible planning and management are crucial. "Coordination of policies, pro-active planning, acceptance of limitations on growth, education of all parties involved, and commitment to a long-term viewpoint, are prerequisites to the successful linking of tourism and sustainable development," writes Butler.
The price of irresponsible tourism
Progress is good. Tourism that contributes to progress and development is good. Unfortunately, it is the environment that pays dearly for over-development and irresponsible tourism.
More people visiting these tourist destinations means a greater need for electricity, water and other resources, which get rapidly depleted when left unchecked. The need for space and to build structures also means the displacement of local residents, flora, and fauna to give way to land and coastal development.
Additionally, more tourists means more waste, more noise, and more pollution, all of which could disturb the ecological balance in the area.
Among the many examples of these are the overcrowding of Sagada (due to its fairly recent, media-fueled surge in popularity as a tourist destination) and the harmful effects of ignorant and irresponsible tourism on the whale sharks of Oslob.
It is important to understand that tourism in itself certainly isn't a bad thing. However, tourism initiatives and tourist destinations evolve and change over time. This makes it important for us to evolve as well – as tourists, as local residents, and as the ultimate guardians of our natural resources.
While we welcome tourism and the development it brings, we must also know when to recognize its limits — and to fight for those limits when necessary. — MF
---
Cover photo credit: Dayanne Crisologo

Author:
Faye de Jesus
Faye de Jesus is a freelance writer and communications specialist with over 15 years of experience in corporate messaging and branding, PR, media and stakeholder relations. She volunteers for education- and learning-centered projects and likes sharing her love for books, reading, and learning with children.