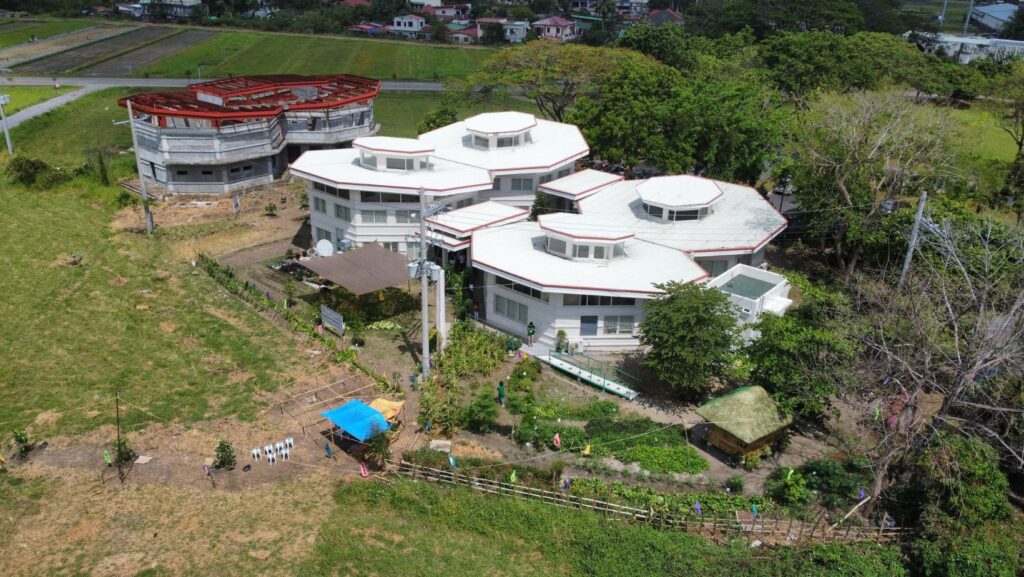 Dr. Jabez Flores via Facebook
---
Interested in growing your own food and designing a sustainable home? Permaculture calls you to reconnect with nature and get into climate-resilient practices.
Practicing permaculture for the climate crisis
As we near the climate deadline, climate change awareness has been ringing louder on different platforms. By 2030, the world aims to cut global emissions by half to avoid a climate catastrophe. Alongside calls for minimizing carbon emissions, there is also increased awareness and focus on designing regenerative and sustainable environments.
"If you feel helpless about the climate crisis, you can do something and start now with what you have through practicing permaculture design," according to Dr. Jabez Flores, UP Open University (UPOU) Senior Lecturer and permaculture practitioner.
In advocating for a shift to sustainable practices to meet the needs of both humanity and the planet, the UPOU Faculty of Management and Development Studies (FMDS) opened a new short course: the Permaculture Systems Design Thinking Course (PSDT) under its Continuing Education Program.
About the UPOU permaculture design course
The Philippine Permaculture Association (PPA) defines permaculture — a contraction of "permanent agriculture" or "permanent culture" — as a design science that is based on natural systems. Permaculture reconnects with nature, developing a design that blends well with the surrounding environment and its inhabitants.
As Flores explains, permaculture is reimagined agriculture. "In permaculture, we seek to restore degraded landscapes and design systems sustainably and regeneratively."
The 16-week PSDT course aims to ignite academic interest in permaculture by teaching how to properly design systems wherein the ecosystem benefits from agricultural practices. "Through permaculture, we hope to radically change the way we live, the way we produce food, and design our living spaces and habitats."
Normally taught in workshops, this is the first standalone permaculture course being offered by a university. By finishing the course, FMDS hopes that enrollees will be able to meet other practitioners and design interconnected projects. "With more individuals venturing into permaculture, we come closer to re-imagining agriculture as a regenerative activity that when we do agriculture, our ecosystem benefits from our practice."
The FMDS Perma GARDEN
Also recently inaugurated in the UPOU campus in Los Baños, Laguna is the FMDS Perma GARDEN (Growing Appreciation toward Resilience, Development, Entrepreneurship, and Nutrition). The Perma GARDEN is a multifunctional garden which aims to provide food security for the staff. It also serves as a working model following a permaculture design that farmers or interested individuals can visit, says Flores.
As a platform for education on permaculture design, the Perma GARDEN is manned by full-time staff who are experienced on permaculture design and techniques. The Perma GARDEN also features an interactive design. Visitors can scan strategically placed QR codes which contain information about the plants.
Noting the Perma GARDEN's location, Flores emphasizes the importance of accessibility of permaculture resources. As such, the training course only requires access to devices and the internet and a minimum high school graduate classification.
"Permaculture is just going back to what we really know, as Filipinos, we are naturally close to nature and our environments," says Flores. "By going back to nature, we will rediscover the answers it has for us." —MF
For more information on the UPOU Permaculture Systems Design Thinking course, visit the official webpage.
---