Despite heavy rains, the National Science and Technology Week (NSTW) — the most anticipated annual science and technology event in the Philippines — is off to a strong start.
Held at the World Trade Center Metro Manila (WTCMM) in Pasay, NSTW 2018 is both a showcase of Pinoy innovation and an avenue for learning. Aside from an extensive exhibit of the latest Pinoy-developed technologies and ongoing research efforts, experts in the various fields of science, business, and science communication will be sharing their knowledge in the many function rooms and meeting rooms of the WTCMM.
NSTW 2018 is open to the public. As the event kicks into high gear, you'll definitely want to be there. In case you have any reservations about going to Pasay solely for this once-a-year event, here are 10 reasons why NSTW 2018 is worth the trip.
#1. You'll witness Pinoy scientific ingenuity firsthand.
Ask anyone to think of characteristics strongly associated with Filipinos, and you're bound to find "resourcefulness" near the top of that list. All over the world, Filipinos are well-known for finding creative and effective solutions to everyday problems. Naturally, our Pinoy scientists are no exception.
For instance, if you have limited space and access to soil but are interested in having your own garden, the SNAP Hydroponics system can solve that problem for you. Meanwhile, the RxBox program, developed for the benefit of isolated and disadvantaged communities, facilitates better access to medical professionals and life-saving treatment. In addition, you can learn about the Agapay Project, which involves using robotic exoskeletons for post-stroke and post-injury rehabilitation.
You'll also get to see how signature Pinoy resourcefulness is applied in solving various agricultural problems, from using spiders and "sex traps" in cacao pest management to developing a countermeasure against the disease strain that's nearly driving the Cavendish banana to global extinction.
#2. You'll learn how the government supports Pinoy research initiatives.
Every so often, we hear about how there is a lack of support from government agencies for Pinoy scientists and pioneers. By showcasing the ongoing programs and research efforts funded by the Philippine Council for Industry, Energy and Emerging Technology Research and Development (PCIEERD) and other agencies under the Department of Science and Technology (DOST), NSTW 2018 presents a great opportunity to raise awareness about these projects.
With the recent revival of the Balik Scientist program and efforts to establish the Philippines' own space agency, among other things, it's a great time to be a Pinoy science enthusiast — and the NSTW 2018 aims to prove that.
#3. You'll see the benefits of scientific innovation across various industries.
This year's NSTW bears the theme "Science for the People: Innovation for Collective Prosperity." True enough, this five-day celebration clearly illustrates how different institutions and industries benefit from recent leaps in Pinoy science and technology.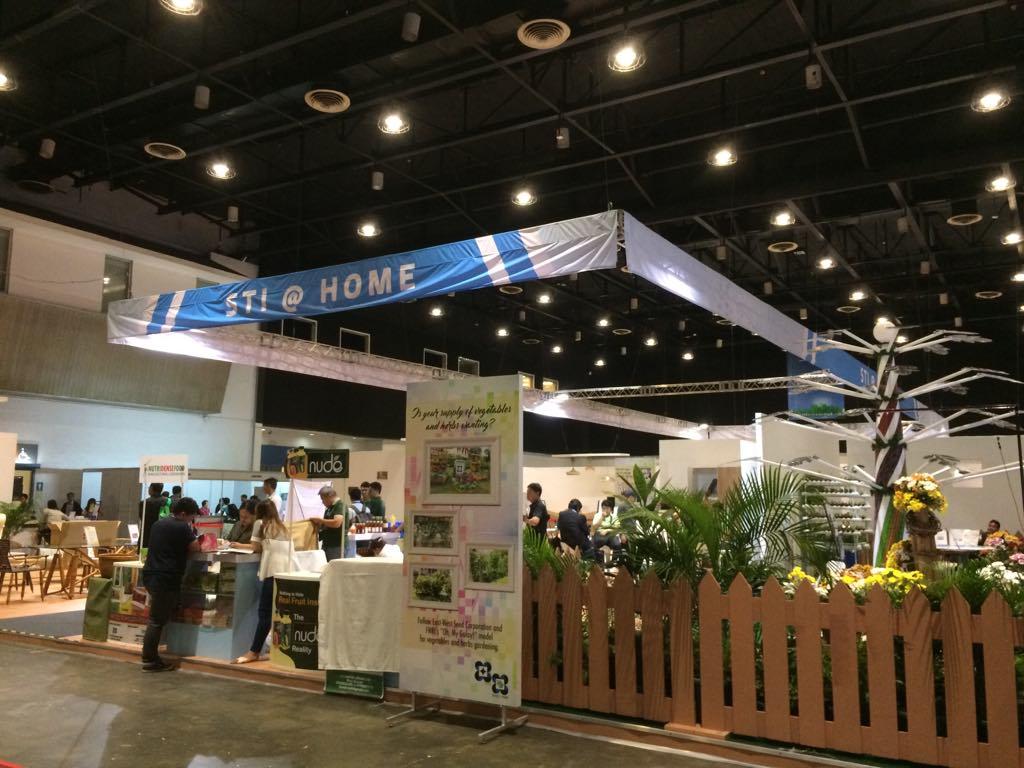 At the NSTW, you'll see demonstrations of how newly developed technologies are applied on a national scale, whether in agriculture, healthcare, transportation, or education. You'll also learn more about the various applications of these technologies at home, at school, and in the workplace.
#4. You'll learn a lot from NSTW's numerous talks and fora.
As mentioned earlier, for the duration of NSTW 2018, subject matter experts and industry veterans will be discussing Pinoy science and technology topics. Science journalists will be talking about their experiences in science communication. The relationship between scientific research and commercial applications will also be explored, as well as issues surrounding food production, waste management, and community empowerment.
#5. You'll find scholarship grants and various learning opportunities.
The NSTW exhibition area also has booths for government agencies and partners that offer scholarship opportunities and educational support for financially challenged yet deserving students.
For instance, did you know that the DOST's Philippine Council for Agriculture, Aquatic and Natural Resources Research and Development (PCAARRD) has both a Thesis/Dissertation Assistance Program and a program for supporting graduate students in conducting research for their academic requirements? These are but a few of the many academic assistance programs you can learn about — or perhaps even apply for — when you attend the NSTW.
#6. You'll learn more about initiatives to support startups and growing businesses.
If you're planning to enter the world of business or looking to expand your current entrepreneurial venture, you'll likely find the NSTW to be worth your while.
Did you know that the Philippine Textile Research Institute offers in-house training for spinning technology, knitting technology, fiber and fabric testing and evaluation, and other relevant topics? Or that DOST-CALABARZON established the Small Enterprise Technology Upgrading Program (SETUP) to support the growth and development of micro, small, and medium enterprises (MSMEs)? Miss out on NSTW, and you'll miss out on learning more about all of these opportunities in one convenient place.
#7. You'll get to see and experience technology developed by Pinoys.
Learning isn't just about reading and memorization, and the exhibitors at NSTW 2018 certainly know that. Curious about the Hybrid Electric Train (and interested to know how it would feel like to ride one)? Or perhaps you would be more inclined to try a flight simulator with Filipino-developed components? You might even be interested in seeing 1:1 scale models of the Diwata-1, Diwata-2, and Maya-1 satellites.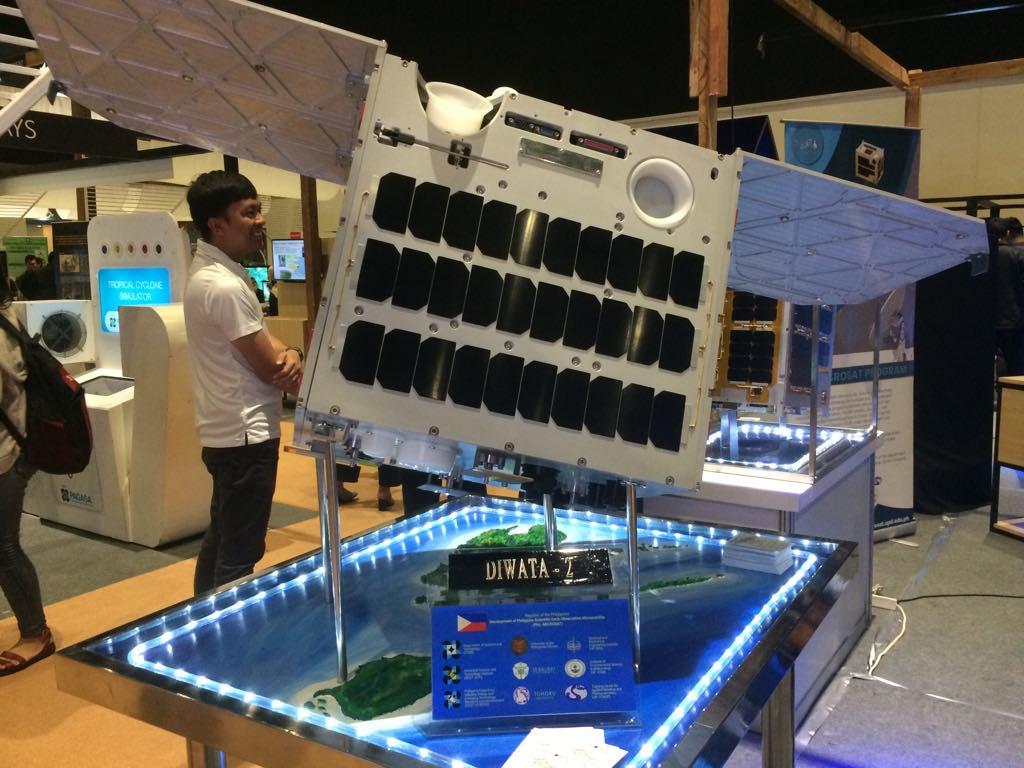 You'll have access to all of those — and so much more — at NSTW 2018.
#8. You'll see how your taxes are put to good use.
Ever wonder where all the funding for science and technology actually goes? Have a friend or family member who complains incessantly about how our taxes are wasted? Attending the NSTW is a fantastic way to become more aware of exactly how government-funded scientific efforts improve the quality of our lives.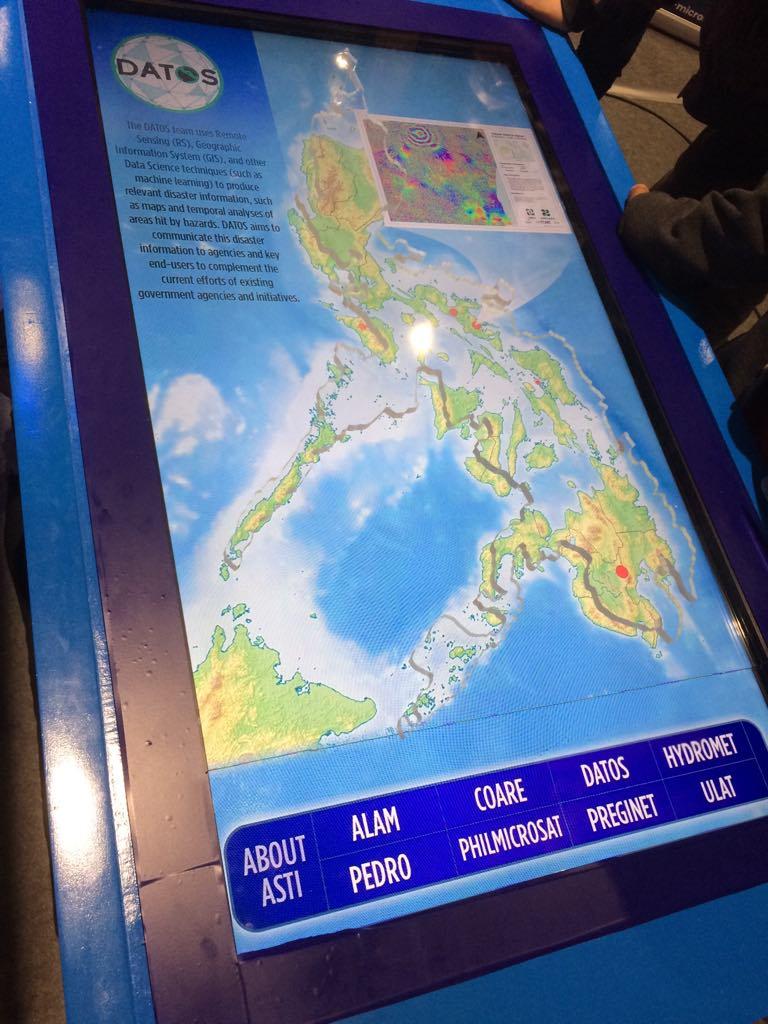 If you visit the booth of the DOST-Advanced Science and Technology Institute (DOST-ASTI), for instance, you'll find a showcase of the agency's various programs. Through an interactive display, you can familiarize yourself with DOST-ASTI's numerous ongoing projects and applications, including the Understanding Lightning and Thunderstorms (ULAT) initiative for improved weather forecasting and disaster risk reduction, the Philippine Earth Data Resource and Observation (PEDRO) Center that plays a crucial role in emergency response, environmental surveillance, and agricultural monitoring, and the PHL-Microsat Program that serves as the platform for the Philippines' space research needs.
#9. You will rediscover your love for science (and feel a lot smarter afterwards).
In reality, you don't need to be a student, entrepreneur, stakeholder, or even a science nut to appreciate NSTW. Just walk in there, take in all the sights, listen to the researchers and experts as they talk about their inventions and ideas, and take pictures with the various interactive displays and booths.

It's a fun, enlightening, and enriching experience that only comes once a year. Best of all…
#10. It's absolutely free!
There is no entrance fee for the NSTW 2018. Simply go to the registration booth and sign up. After that, you can enter the venue and participate in this annual celebration of Pinoy scientific innovation and ingenuity.
Celebrate NSTW 2018 from today until Saturday, July 21, at the World Trade Center Metro Manila, Gil Puyat Avenue Extension corner Diosdado Macapagal Blvd., Pasay City.
---

Bitten by the science writing bug, Mikael has years of writing and editorial experience under his belt. As the editor-in-chief of FlipScience, Mikael has sworn to help make science more fun and interesting for geeky readers and casual audiences alike.