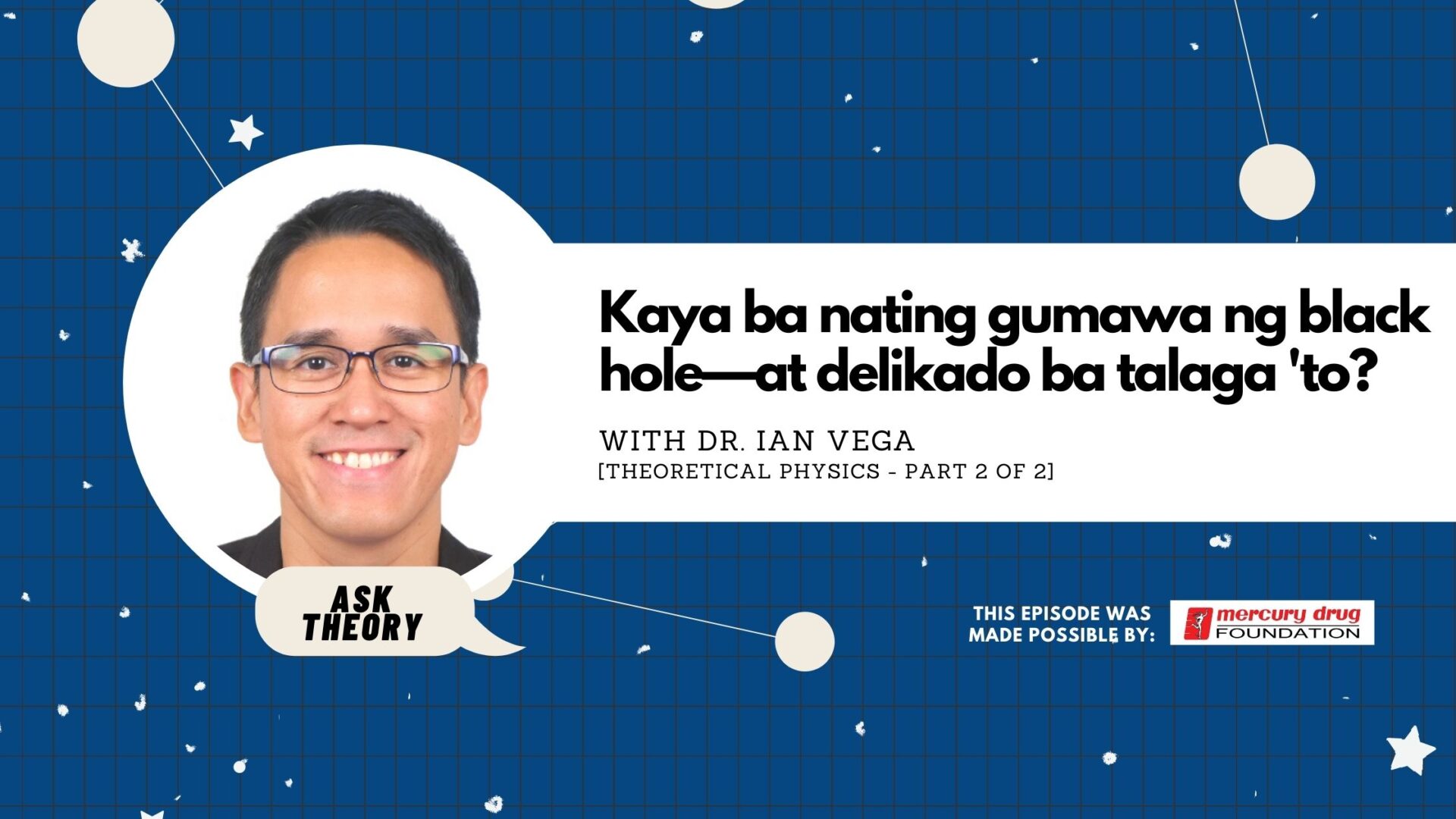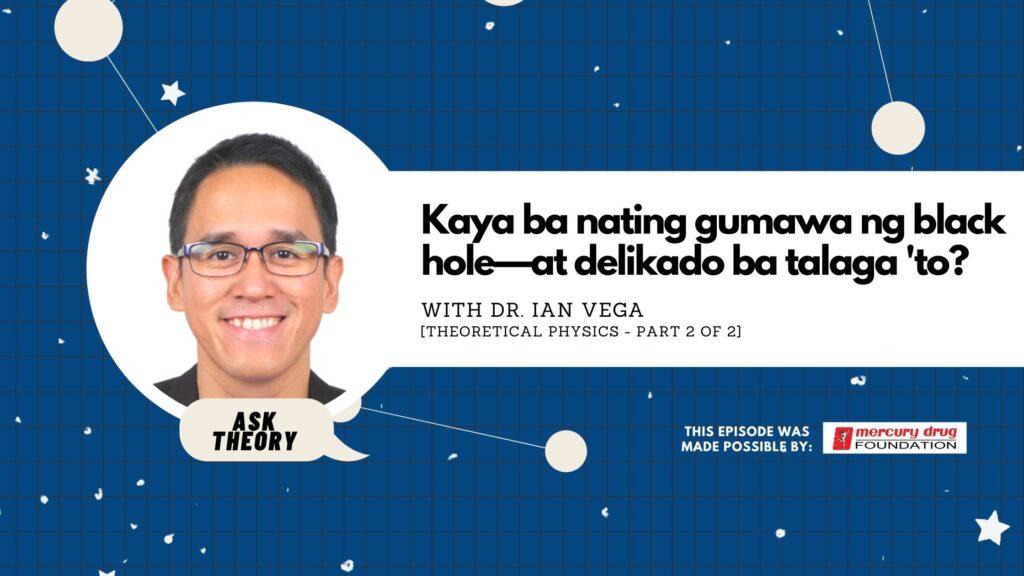 ---
Hosted by EIC Mikael Angelo Francisco, Ask Theory shines the spotlight on Pinoy scientific brilliance, in a fun and entertaining "kwentuhan" format. Each episode of Ask Theory  features a Pinoy scientist from one of the various scientific disciplines. In a very casual Taglish conversation, guests explain what they do in simple terms, as well as share their fascinating stories: how they got into science, the challenges they face, what motivates them to pursue their fields, what future scientists from the Philippines can look forward to, and so much more.
Episode 10: Kaya Ba Nating Gumawa Ng Black Hole—At Delikado Ba Talaga 'To?
The phrase "black hole" tends to bring a very specific image to mind, an idea that may not be completely accurate, but was nevertheless nurtured by pop culture over the decades: A large, dark circle in space that sucks everything in, serving as a constant threat to our favorite fictional space-faring heroes. But you know what would really "suck"? If you don't listen to this incredibly insightful interview from start to finish.
Our guest on today's show is Dr. Ian Vega, a professor at the National Institute of Physics, program coordinator of the Theoretical Physics Group, and head of the Gravity Group at the University of the Philippines Diliman. He was also the recipient of the Outstanding Young Scientist award from the National Academy of Science and Technology for his work in theoretical physics. Our interview took place in November 2020.
We talked about some common misconceptions about black holes, an amusing cautionary tale about what can happen if you don't consult with experts before making decisions, the growing community of bright young minds in the Pinoy physics scene, what the future of theoretical physics in the Philippines looks like, how we can improve science communication in the Philippines, and more.
Listen to Ask Theory Episode 010: Kaya Ba Nating Gumawa Ng Black Hole—At Delikado Ba Talaga 'To? here:
The Ask Theory Podcast is available via these platforms — make sure to subscribe, as we'll be releasing one new episode every week:
Spotify: https://open.spotify.com/show/1GDcxBwETsD4KM1EmTr1aI
Apple Podcasts: https://podcasts.apple.com/ph/podcast/ask-theory/id1550251048
Anchor: https://anchor.fm/ask-theory
Breaker: https://www.breaker.audio/ask-theory
Google Podcasts: https://www.google.com/podcasts?feed=aHR0cHM6Ly9hbmNob3IuZm0vcy80OTAyMWNjMC9wb2RjYXN0L3Jzcw==
Pocket Casts: https://pca.st/gv6jxkki
RadioPublic: https://radiopublic.com/ask-theory-WJkbLJ
---
This episode of Ask Theory was made possible by the Mercury Drug Foundation, Inc., a private, non-stock, non-profit organization and the corporate social responsibility arm of Mercury Drug Corporation.