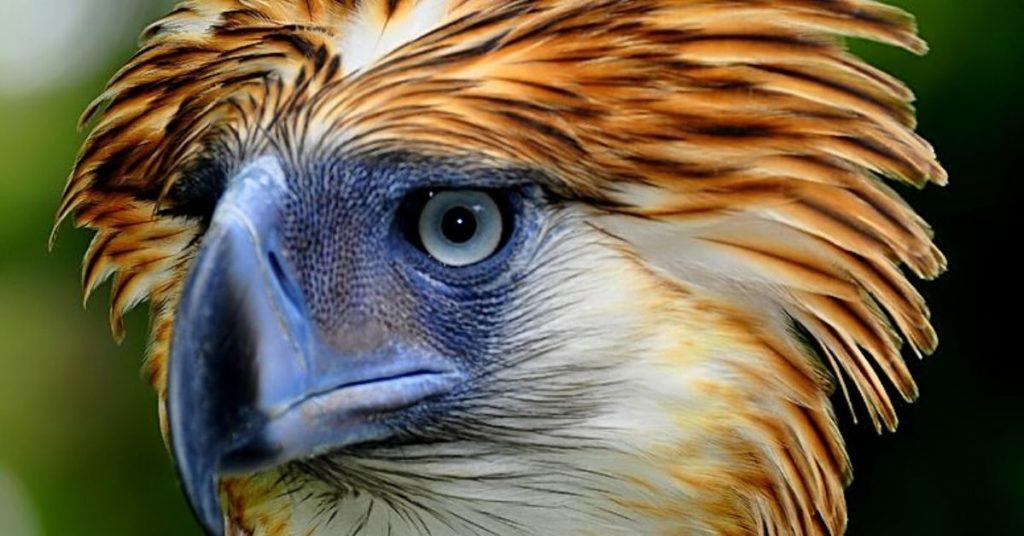 ---
With its impressive plumage and majestic stance, the Philippine eagle (Pithecophaga jefferyi) is one of the world's most iconic birds of prey. It stands out, even among its fellow eagles, for more reasons than one. Endemic to the Philippines, it has been officially recognized as the country's national bird since 1995, as per Proclamation No. 614. This gryphon-like hunter is one of the three largest eagles in the world (alongside the Harpy Eagle and Steller's Sea Eagle). It's also the only bird of prey (or raptor) known to have blue-gray eyes (as opposed to other species with brown, orange, or yellow eyes).
Along with the Philippine eagle's bright blue-gray eyes comes remarkable eyesight. Raptors need this to survive, as they must be able to find food while in flight or from a distance. The Philippine eagle is said to be able to see eight times as far as human beings can, and is able to spot prey from up to 2 km (1.24 mi) away.
The Philippine eagle is among the rarest raptors in the world, and not just because of its unique traits. Based on statistics from the Philippine Eagle Foundation, there are only about 300-400 pairs of this critically endangered bird left in the wild. This estimate was based on the average distance between known nesting sites. Despite being protected by law, this proud eagle sadly remains a victim of deforestation and illegal hunting.
---
Still remember your 5th-grade science classes? Test your knowledge and see if you still remember these facts and fundamental concepts in human anatomy, biology, botany, and other branches of science. Click here to try the "Are You Smarter Than A Pinoy Fifth-Grader" Challenge.
Follow the hashtag #FlipFacts on Facebook and Instagram to get your daily dose of science trivia!
---
References
https://carnivora.net/philippine-eagle-pithecophaga-jefferyi-t2545.html
https://manilastandard.net/lifestyle/arts-life/237328/coffee-table-book-celebrates-haring-ibon.html
https://www.divescotty.com/underwater-blog/philippine-eagle-monkey-eating-eagle.php
https://www.nwf.org/en/Magazines/National-Wildlife/2006/Bringing-Back-Ol-Blue-Eyes
https://www.nationalgeographic.com/animals/2019/01/philippine-eagle-chick-birth-to-flight/
Bitten by the science writing bug, Mikael has years of writing and editorial experience under his belt. As the editor-in-chief of FlipScience, Mikael has sworn to help make science more fun and interesting for geeky readers and casual audiences alike.