ICYMI: Science and technology updates from January 6 to 12, 2019.
---
Duterte signs law strengthening HIV-AIDS policies
This week, Malacañang confirmed that President Rodrigo Duterte signed the Philippine HIV and Aids Policy Act of 2018. The newly signed law updates the Philippine AIDS Prevention and Control Act of 1998. It effectively boosts existing policies in controlling and preventing the spread of Human Immunodeficiency Virus and Acquired Immunodeficiency Syndrome (HIV-AIDS) in the Philippines. Read the full story.
Facebook bans PH digital marketing company for multiple "fake news" pages
Facebook has shut down 220 Facebook pages, 73 Facebook accounts, and 23 Instagram accounts under the local digital marketing company Twinmark Media Enterprises. Twinmark has also been banned from the social media platform due to its violation of Facebook's 'misrepresentation and spam policies,' according to a Facebook official. Among the Facebook pages that were removed are Filipino Channel Online, Gorgeous Me, Unhappy, Text Message, and Trending News Portal Media. The official added that Twinmark profited from the Facebook pages in question. Read the full story.
Hawaiian tree snail's death signals extinction of species
The last known member of the Achatinella apexfulva tree snail species–affectionately named George by researchers–died on New Year's Day. Born 14 years ago in a captive breeding facility at the University of Hawaii, George was named after Lonesome George, the last Pinta Island tortoise (who died in 2012). Despite researchers' best efforts to find another member of George's species, they could not find a suitable mate for the snail. Read the full story.
IBM reveals world's first commercial quantum computer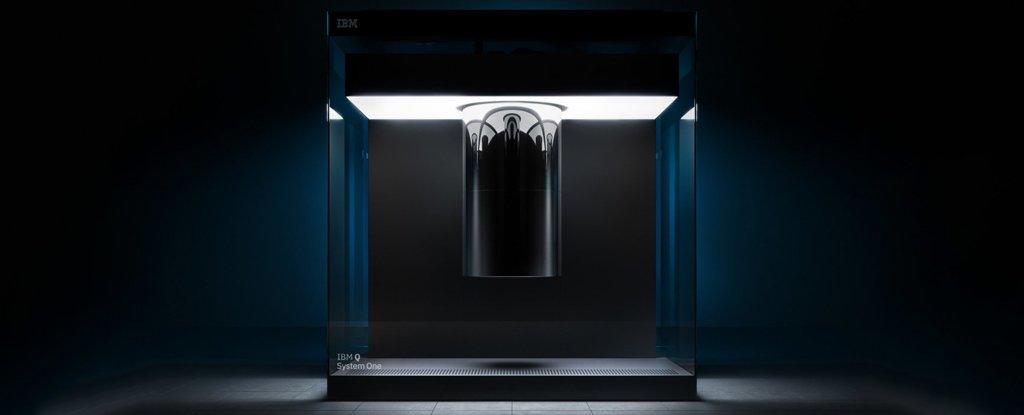 The IBM Q System One. (Image: IBM)
Technology giant IBM officially unveiled the IBM Q System One, the world's first-ever quantum computer designed for use in corporate offices. This represents a gigantic step in personal computing technology, as quantum computers have historically been restricted to research labs due to their sheer power (and equally tremendous operating requirements). Q System One can process exponentially more data than the average personal computer, and is expected to be the first step in a massive, industry-changing technological movement. Read the full story.
Scientists spot mysterious radio signals from galaxy 1.5 billion light-years away
Scientists have detected repeated, millisecond-long radio signals from a galaxy approximately 1.5 billion light-years away. The signals were generated with a level of energy roughly equivalent to what the sun can produce in one year. This is only the second time any of the over 60 fast radio bursts detected by scientists was repeated from the same location. Thus, this finding represents a chance for scientists to better understand that side of the universe. Read the full story.
Great tits exhibit murderous behavior towards fellow birds–is climate change to blame?
A flock of great tits (Parus major). (Image: Unknown/35photo)
In a newly published study, researchers shared their observations regarding the rather violent behavior of the great tit, a type of highly territorial passerine bird, towards the pied flycatcher, another bird from the same order. According to their findings, both birds' migration and nesting timelines have begun to overlap due to climate change. As a result, flycatchers are increasingly finding their nesting sites already occupied by the more aggressive great tits, which kill them and consume their brains. Read the full story.
Planet-finding satellite discovers "unexpected" third planet
The team operating the Transiting Exoplanet Survey Satellite (TESS) has reported the satellite's unexpected third discovery of a small planet outside the Solar System. The newly discovered exoplanet, HD 21749b, is said to be thrice the size of Earth, orbiting a dwarf star in the Reticulum constellation approximately 53 light-years away. Read the full story.
In historic first, scientists witness birth of a black hole or neutron star
The Cow. (Image: Raffaella Margutti/Northwestern University)
Last year, astronomers were treated to a one-of-a-kind sight via the ATLAS survey's twin telescopes in Hawaii: an incredibly bright cosmic event in the Hercules constellation, approximately 200 million light-years away. The event has been designated as AT2018cow ("The Cow"). After extensive research, the team believes that, for the first time, they may have actually captured a star's collapse and subsequent transformation into a black hole or neutron star. Read the full story.
---