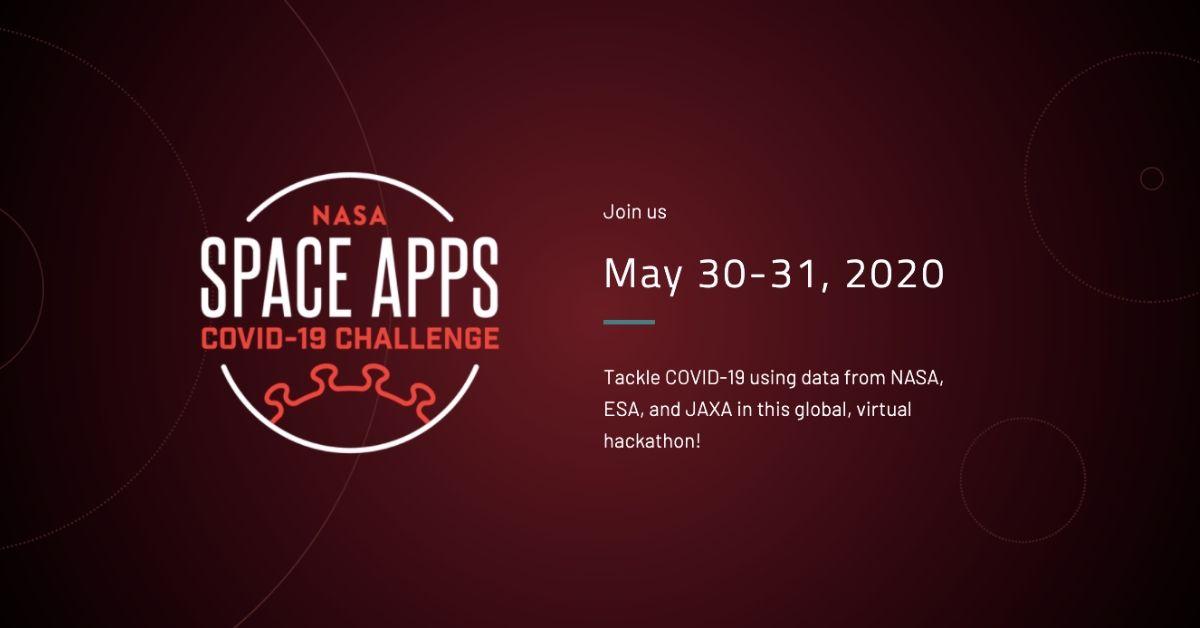 NASA Space Apps Philippines
•Three of the world's top space agencies—NASA, ESA, and JAXA—are inviting tech enthusiasts to participate in a global 48-hour virtual hackathon.
•The NASA Space Apps COVID-19 Challenge will take place on May 30-31, 2020, and will focus on developing solutions to pandemic-related problems.
•Participants will have access to Earth observation data from the agencies, which they can use in creating their proposed solutions.
---
Have a lot of free time on your hands during this quarantine period? Looking for a new way to sharpen your problem-solving skills? You might want to join this upcoming virtual hackathon—one that will let you use space science and data from the world's biggest space agencies in coming up with practical solutions for problems related to the COVID-19 pandemic.
The National Aeronautics Space Administration (NASA), European Space Agency (ESA), and Japan Aerospace Exploration Agency (JAXA) have teamed up to organize the NASA Space Apps COVID-19 Challenge, a virtual hackathon that will take place on May 30 and 31, 2020. Tech enthusiasts, entrepreneurs, and creatives from all sectors are invited to participate in this 48-hour hackathon that " will use Earth observation data to propose solutions to COVID-19-related challenges ranging from studying the coronavirus that causes COVID-19 and its spread to the impact the disease is having on the Earth system."
A 'tremendous need' for 'collective ingenuity'
The three agencies recognize the urgent need for using science and technology to solve problems resulting from the global pandemic.
"There's a tremendous need for our collective ingenuity right now," according to Thomas Zurbuchen, associate administrator for NASA's Science Mission Directorate. "I can't imagine a more worthy focus than COVID-19 on which to direct the energy and enthusiasm from around the world with the Space Apps Challenge that always generates such amazing solutions."
Even during the early stages of the COVID-19 pandemic, the agencies have had their Earth science specialists looking at the data they've collected from their satellite missions. By understanding how Earth's systems work on both a local and a global level, we can come up with answers to the economic, medical, environmental, and even automation-related issues that hinder our fight against the coronavirus.
An out-of-this-world collaboration
ESA's Sentinel mission data (from Sentinel-1, Sentinel-2 and Sentinel-5P) , as well as data from third-party contributing missions, will be accessible to the hackathon participants. The information gathered by the agency under its European Copernicus program centers on environmental impacts (e.g. climate change, greenhouse gases) and economic aspects. Additionally, the agency's Earth observation experts—as well as its AI-powered EuroDataCube—will play a crucial role in determining the winners.
"EuroDatacube will enable the best ideas to be scaled up to a global level," explained ESA's director of Earth Observation Programmes, Josef Aschbacher. "The pandemic crisis has a worldwide impact, therefore international cooperation and sharing of data and expertise with partners like NASA and JAXA seems the most suitable approach."
Meanwhile, data from JAXA's satellite missions—including ALOS-2, GOSAT, GOSAT-2, GCOM-C, GCOM-W, and GPM/DPR—will also be made available.
JAXA Vice President Terada Koji expressed enthusiasm in being part of the virtual hackathon. "I believe the trilateral cooperation among ESA, NASA and JAXA is important to demonstrate how Earth observation can support global efforts in combating this unprecedented challenge.
Pinoys, participate!
Filipinos have been participating in the NASA Space Apps hackathons since 2016. In fact, we've been doing consistently well.
During the 2018 NASA International Space Apps Challenge, iNON, a team of Filipino creatives and IT professionals, bagged the Galactic Impact Award for their community app project, ISDApp. ISDApp is an app that communicates vital weather information and real-time updates to fishermen, without the need for advanced smartphones.
Just last year, AEDES (Advanced Early Dengue Prediction and Exploration Service), a Pinoy-made information system that uses space data for dengue case forecasting, became one of six international champions. It won the Best Use of Data Award for being "the solution that best makes space data accessible, or leverages it to a unique application."
Registration for the Space Apps COVID-19 Challenge is now open. Form your virtual team and sign up via this link.
---
Source: PCHRD, V1. Updated JCM Talking Points-PCHRD Program for COVID-19/S&T Media Service
Bitten by the science writing bug, Mikael has years of writing and editorial experience under his belt. As the editor-in-chief of FlipScience, Mikael has sworn to help make science more fun and interesting for geeky readers and casual audiences alike.